What Happened to Gabby Dawson on Chicago Fire?
Monica Raymund's Gabby Dawson was a complex, beloved Chicago hero.
Gabby Dawson (Monica Raymund) was a central personality in Firehouse 51 throughout the first six seasons of Chicago Fire. She had plenty of intense, nail-biting rescues where her life was on the line, complicated romantic relationships, and, ultimately, a heart-wrenching goodbye.
Revisit Dawson's best moments and why she ultimately left 51.
Dawson and Matthew Casey's relationship
Called "Dawsey" by One Chicago fans, Dawson's roller-coaster romance with Matthew Casey (Jesse Spencer) always tugged at viewers' heartstrings. The pair's romance sparked in Season 2 Episode 8 ("Rhymes With Shout") when Casey showed up at Dawson's door and, without a word, they both kissed each other. Throughout the next few seasons, they went from coworkers to lovers to coworkers again, and came close to co-parenting together.
The two eventually got married in a sweet, small ceremony during the show's 100th episode, in Season 5 Episode 8 ("One Hundred.")
But one of their most notable moments was in the Season 5 finale ("My Miracle"). Casey was trapped in a massive factory fire, sure that he was going to die, and he used his last moments to deliver a speech to his wife.
"Is Gabby there?" he asked into his radio. He took off his mask to talk to her. "Gabby, you know how much you mean to me, right? I wanted you to hear my voice. You're the best thing that ever happened to me." Dawson pleaded for him to put his mask on and get out of the building, but he continued. "You're my miracle, Gabby, you're my miracle. I love you."
Dawson's pregnancy and miscarriage
Later, as the "Dawsey" connection became more complicated, Dawson suffered a miscarriage that rocked all of Firehouse 51. She had told Casey about her pregnancy in Season 4 Episode 1 ("Let It Burn"). The premiere was dramatic for the pair: Casey had been in hot water with Jack Nesbitt (Eric Mabius) and Dawson narrowly escaped a fiery blast while trying to save a civilian.
"All that matters is that you came out alive. Because here's the thing: being with you, that's what makes sense. It may be the only thing that does. I don't ever want to let you out of my life again," Casey said when they were reunited.
"I'm pregnant," she told him. In Episode 4 ("Your Day Is Coming") later that season, the excited expectant parents sadly lost their pregnancy when Dawson suffered a miscarriage. Chicago Med's Will Halstead (Nick Gehlfuss) broke the news to them, and the rest of 51 mourned the loss together. Christopher Herrmann (David Eigenberg) even made a sweet video for Dawson, telling her that she was like a daughter to him.
Dawson's risky rescues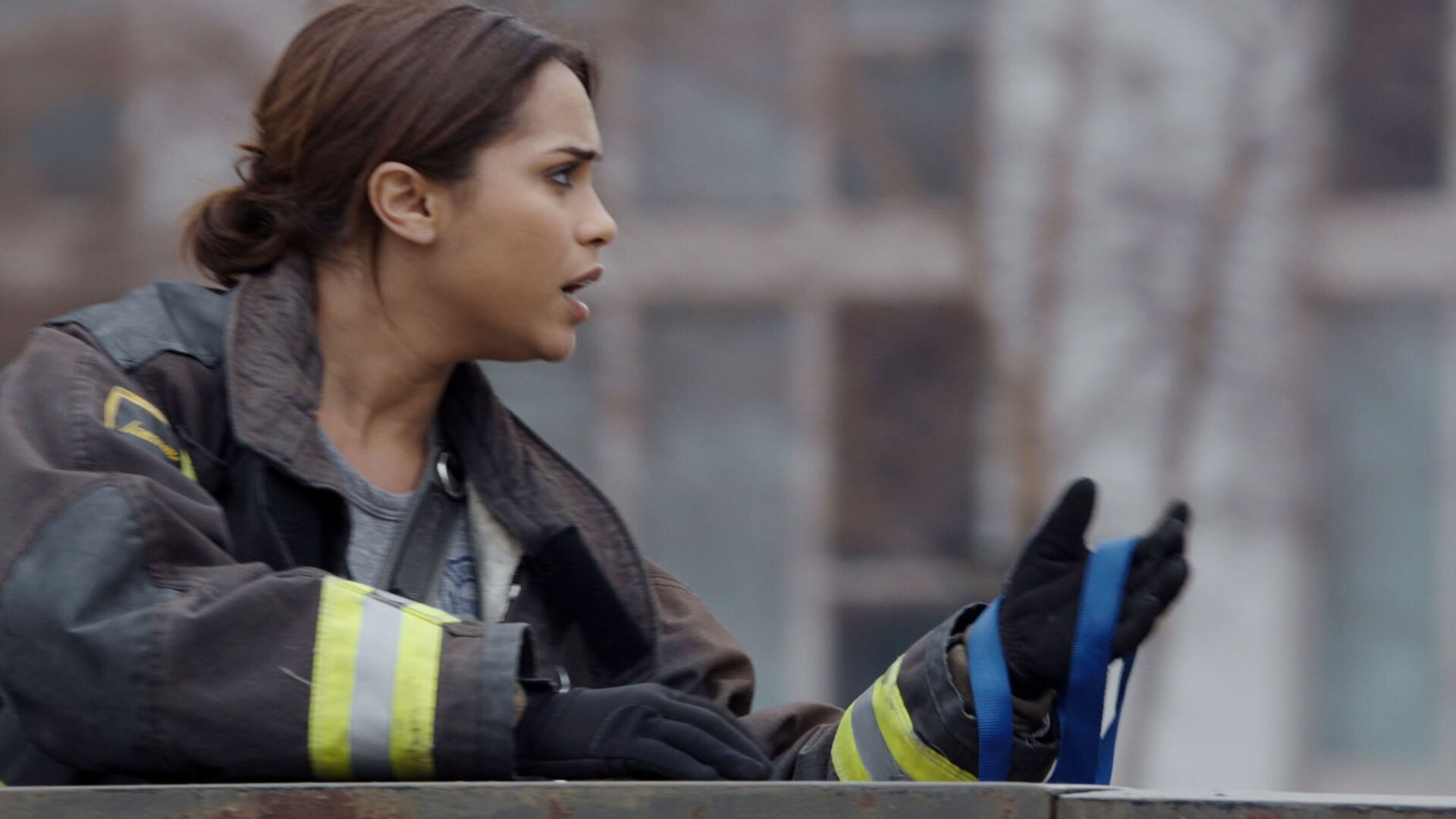 Known for always putting her life on the line to save civilians, Dawson performed many terrifying rescues that had fans on the edges of their seats. One memorable even happened in Season 6 Episode 4 ("A Breaking Point") when she was walking by a parking garage under construction and noticed that the workers weren't doing their due diligence, so the unit risked collapsing.
She ran into the area to help people escape, but the concrete came crumbling down before she could get out. Luckily, the team was able to get ahold of her and give her directions out of the garage, and she led a group of innocent people to safety with her, a true example of her ability to be calm and helpful in even the most terrifying of circumstances.
Dawson's fight to adopt Louie
In Season 4, Episode 21 ("Kind of a Crazy Idea"), a little boy was trapped in a house fire and Dawson went in and convinced the child, Louie, to come toward her so she could rescue him. The bond they shared later led her to try to foster him in Episode 23 ("Superhero.")
She and Casey fought hard for court approval to co-parent Louie, but he ultimately was placed into his birth father's custody in Season 5 Episode 10 ("The People We Meet.")
Dawson and Casey fought over her future pregnancy risks
A specialist later told Dawson that she had a 10% chance of losing a future pregnancy, and she told Casey she wanted to try anyway in Season 6, Episode 23 ("The Grand Gesture.")
Casey came back to her, saying that they should try to adopt, but Dawson was too scarred from their experience with Louie. "What happened was gut-wrenching and it nearly broke me," she said of losing custody.
Ultimately, neither of them could come to an agreement, as Casey's fears of a dangerous pregnancy made him fight for adoption while Dawson said that carrying a baby has always been what she wanted.
Dawson's quick exit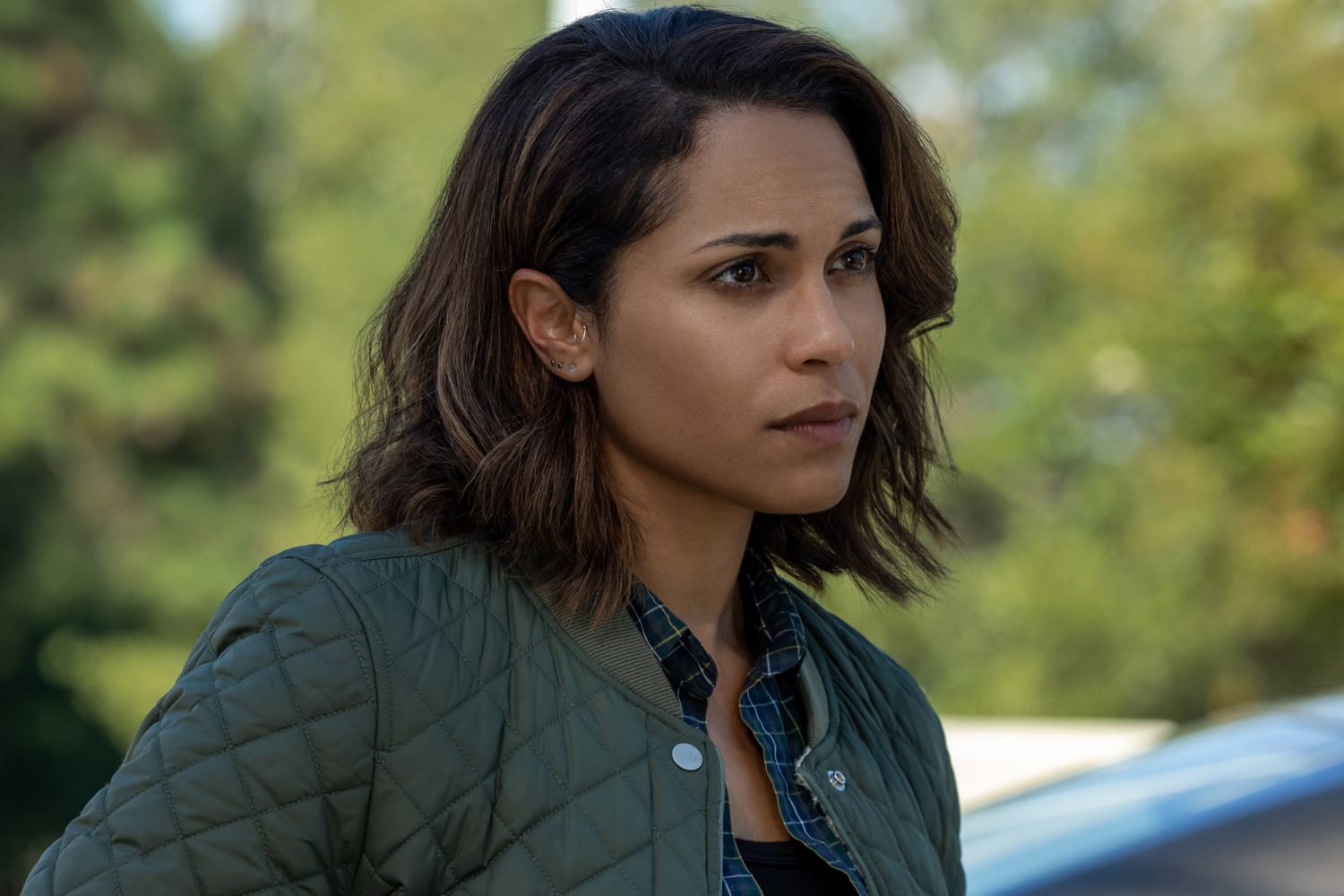 In that same Season 6 finale, Chief Hatcher (Sam Porretta) called Dawson into his office and said, "Puerto Rico is still in a bad way. There's a lot of people in need of power and assistance, so we're thinking about sending some paramedics down there to help with the relief efforts and I need some volunteers."
Shocked by the offer, Dawson said it wasn't a good time for her to leave Chicago. But after arguing with Casey over their parenthood journey opinions, she returned to the chief and asked for more information.
Dawson left for the Puerto Rico job without much fanfare, mostly because everyone believed she would return to Chicago. But Season 7 began with Chief Boden telling her one-time partner, Sylvie Brett (Kara Killmer), about Dawson's replacement, and Casey talked with Kelly Severide (Taylor Kinney) about his sporadic video calls and "two-word texts" with his distant wife.
Dawson's final goodbye to Chicago and Casey
In Season 7, Dawson went back to Chicago to gather her things and make her Puerto Rico position permanent. "Those look more like moving bags than staying bags," Casey said when he saw her packing.
Dawson asked Casey to join her, but he said, "I'm a Chicago guy." Casey knew that Dawson's move was the right decision, though. He told her, "I'm just lucky I got to walk alongside you as long as I did. I'm proud of you."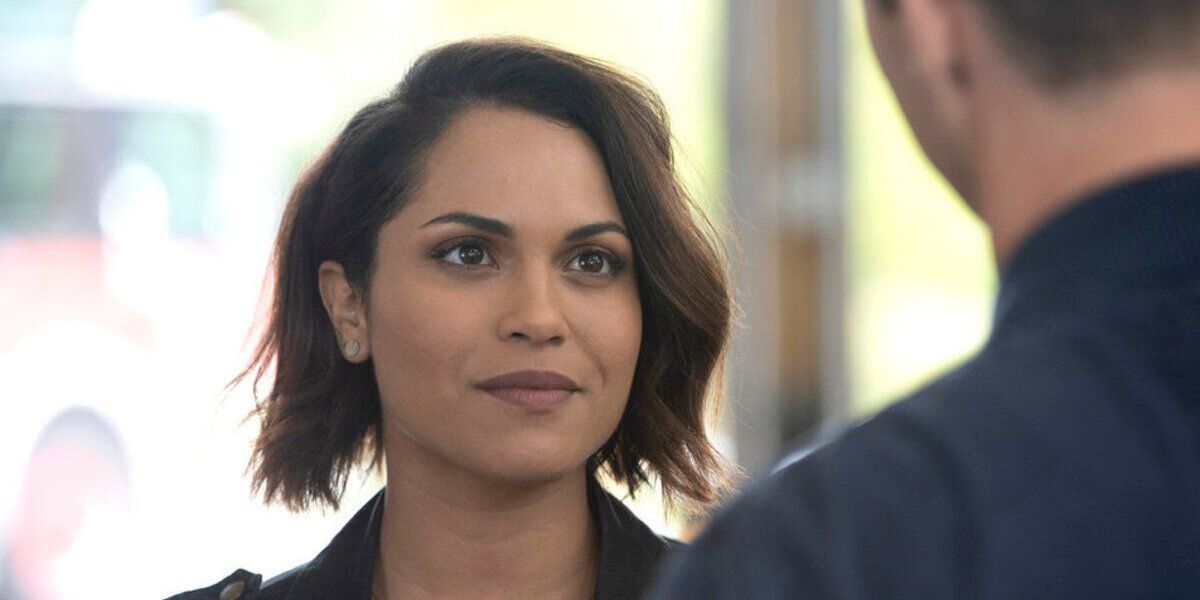 Her presence left a mark on Chicago, and later her partner Brett asked Casey, "How could you just let her go?"
About a year later, in Season 8, Episode 9 ("Best Friend Magic") Dawson made an unannounced return for a brief moment. Casey spotted her standing in front of the memorial statue for Brian "Otis" Zvonecek (Yuri Sardarov) but an alarm interrupted their reunion. After the team returned, everyone welcomed Dawson with open arms and she revealed she was only visiting for two days for a fundraiser.
Casey ended up reconnecting with Dawson, joining her as her date for the fundraiser (and continuing the night together after) for one final Dawsey goodbye.