What could happen? I'm more worried about Jack and his big secret.
I have to admit, with all of the racism, homophobia and terribleness that Dixon caused for firefighters, this was not one of Station 19's saddest deaths, in my opinion, but there's no doubt that Pat Healy will be missed by his colleagues, as Danielle Savre tweeted this following the episode:
It's sad to see Pat Healy go, but the firefighters' lives will no doubt be easier without Dixon, and is it too much to ask that the show not replace him with another big bad next season?
Jack Gibson Collapsed After Suffering Another Head Injury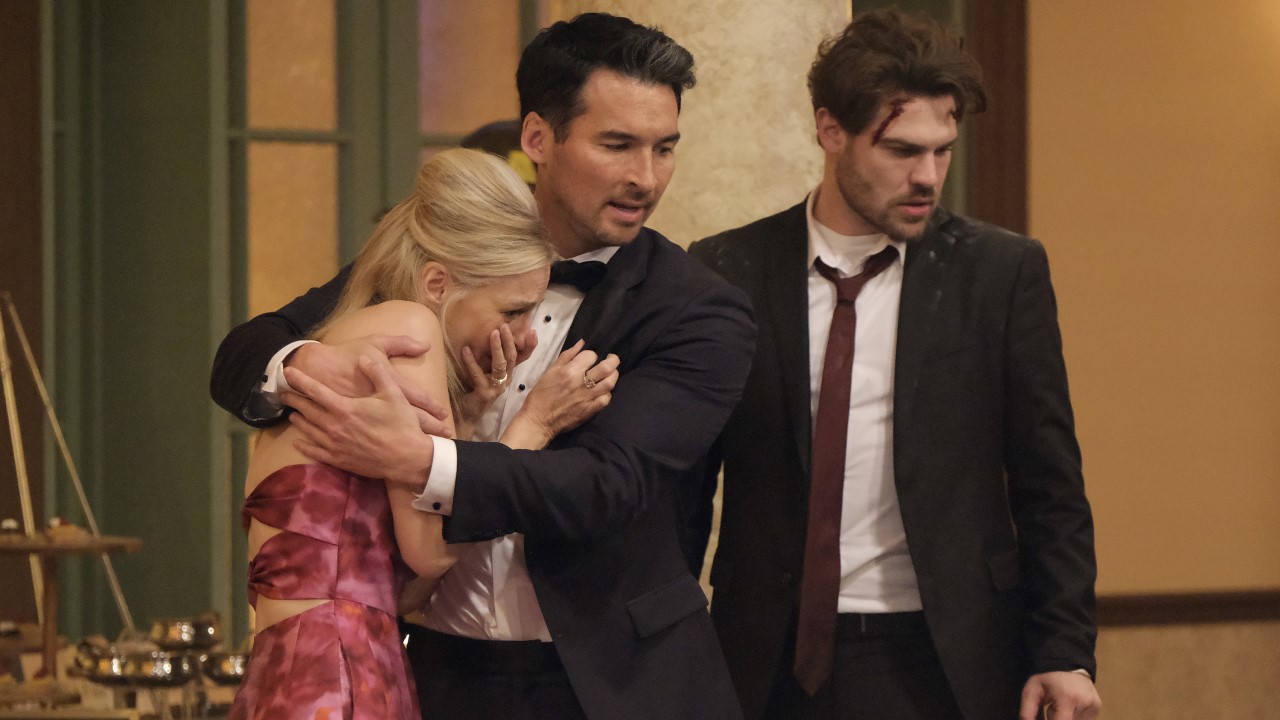 As soon as I saw Jack (Grey Damon) hit his head when the floor collapsed, I could see where this was going. He suffered a concussion in a previous episode, and it turns out Station 19 was setting him up for additional brain trauma in "Glamorous Life." Multiple head injuries in one season? I've got a bad feeling this isn't going to be a simple solution, and I think that big secret he had learned is going to come into play in Season 7.
Ahead of the floor collapse, Jack had walked in on Theo Ruiz (Carlos Miranda) and his old firefighter buddy Kate Powell (Kiele Sanchez) getting hot and heavy in the coat closet (because of course). Now, we could probably debate whether or not Theo and Vic Hughes (Barrett Doss) were "on a break" after their argument earlier in the evening, but Jack was too distracted trying to help the woman in labor to deal with Theo's relationship drama.
What will happen when Jack wakes up (assuming he does!)? My money's on amnesia, personally. Or, maybe Theo will come clean to Vic and keep Jack from having to get involved. And are we really not going to get an update on Jack on Grey's Anatomy, even though it's pretty safe to assume he is in that hospital?
Station 19 left us with quite a few things to ponder as it goes into hiatus for the summer, but since it's already secured a Season 7 renewal, that's one thing we don't have to worry about. In the meantime, you can see what else is premiering soon with our 2023 TV schedule.