Some Blue Bloods Fans Want To See More Of Baker (But Not Everyone Agrees)
"Blue Bloods" has always differentiated itself from other police procedurals by focusing on a singular family — the Reagans. The adults all work in law enforcement to some capacity, and their cases will often intertwine with one another. But some fans think it's time for other characters to get the limelight.
Naturally, one family couldn't handle all of the crime in New York City, and they've gotten many allies over the years. For Frank (Tom Selleck), as the police commissioner, he's had Abigail Baker (Abigail Hawk) by his side for the longest time. Despite the fact she's been on the show since the first season, there's still much viewers don't really know about her.
Redditor u/1987Bri thinks that's a wasted opportunity, kicking off a thread by writing, "I feel they are wasting the Baker character and the actresses talents. I understand she is in the office, but you'd think they could write her in somewhere give her a personal story line. Maybe get a glimpse into her private life or something imo." A plethora of comments rolled in, with some thinking that's a great idea while others prefer Baker being more of a blank slate.
Blue Bloods could be sleeping on more Baker-centric stories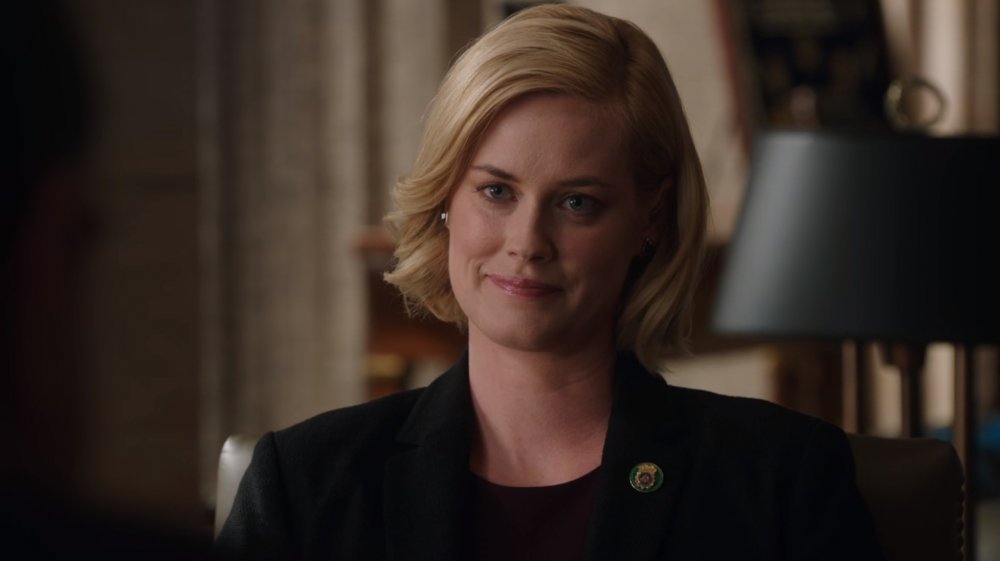 The character of Abigail Baker could've been even more of a blank slate if it wasn't for Tom Selleck. Her name was actually credited as "Melissa Baker" earlier in the series, and it was Selleck's idea to rename her "Abigail" and give her a more prominent role. In most episodes, she sits in Frank Reagan's office to bounce ideas off of, but every so often, she's had a chance to lead more storylines.
There's not much audiences know about her. She's married and has two kids, but that leaves a lot of room to flesh her out. Many fans, like u/calguy1955, think she deserves way more: "It's weird to have a detective on the staff that only gets to be a receptionist. She sits in on the four way meetings but never has much to offer." The potential's there, as u/save-therhino- states, but she's sidelined too often: "Imo she is the best female on the show and it's not even close. She has done detective things many times in the series. I also wish they could have figured how to get her more into the storylines."
She obviously has many years of experience in the NYPD, and at times, she can play a role, albeit a small one. U/MAJ0R_KONG pointed this out to other Redditors, "She is the only character on the series that I want to know what they would say if they had lines. Most times her lines are insightful, sometimes even prescient." There are two sides to every argument, and there are those who think Abigail has a role to play on the series, and it simply isn't a big one.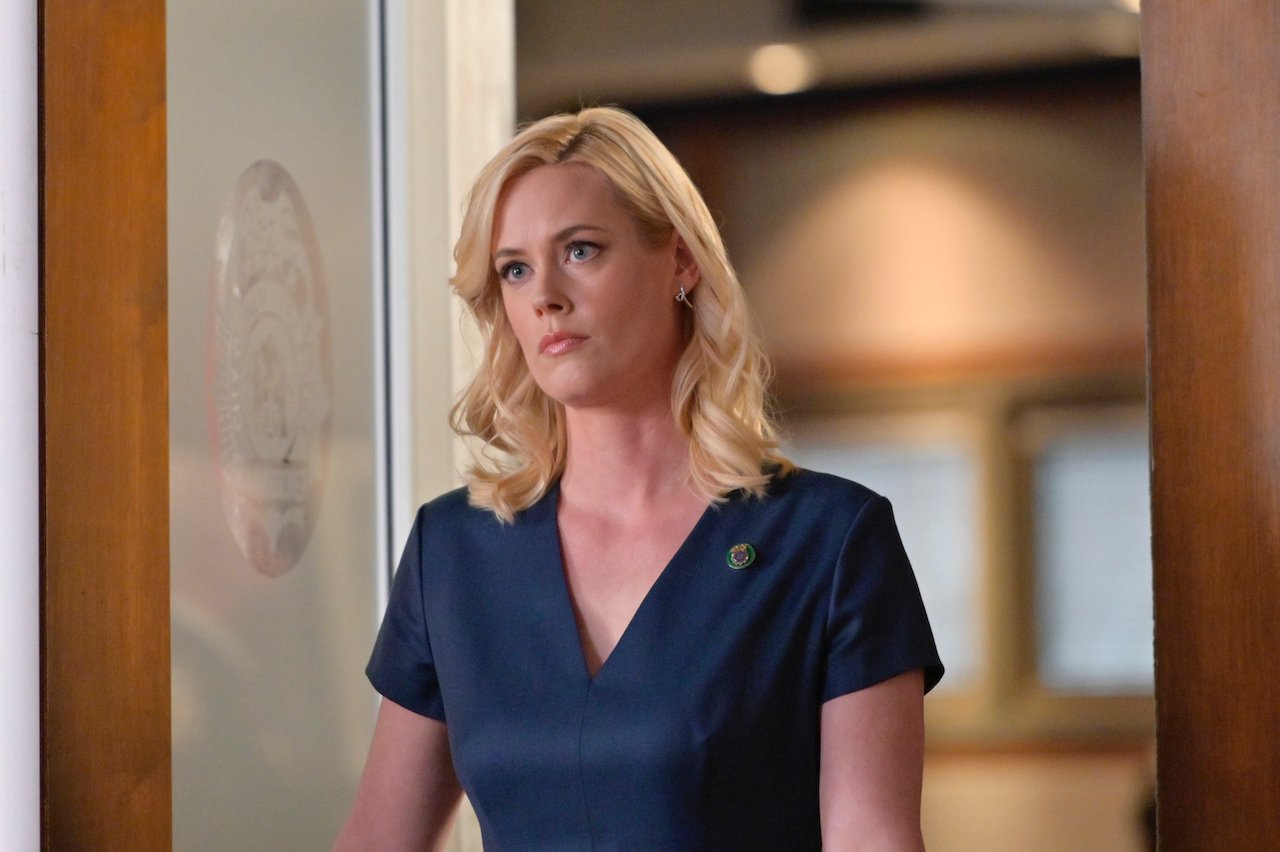 Other Blue Bloods fans want the focus to stay on the Reagans
Granted, "Blue Bloods" has a pretty big cast, even when just looking at the Reagans. Sometimes they don't even have enough to do in a given episode, and throwing Abigail into the mix in a major capacity could spread everyone thin. Other Redditors think Abigail's supporting role is just fine, like u/SigSauerPower320 writing, "I don't know why everyone thinks they're wasting her. She has just as big a role as Sid and Garrett. Each has had a few episodes where they were 'the storyline character'. She's not a primary character. I think they use her about as much as they need to."
This is a common refrain from people who don't necessarily want to see more of Abigail consistently. The Reagans are the draw of the show, with supporting characters like Abigail and Baez (Marisa Ramirez) getting the occasional spotlight to focus more on their backstories. Meanwhile, u/StevenArviv thought of a reason why some fans may want to see more of her, "The issue with Baker was that they artificially inflated the character's importance. I liked her as Frank's administrative assistant who is his only real confident and the only one that could tell him how things really are."
Ultimately, one side of the fandom isn't going to be happy regardless of how "Blue Bloods" uses the character moving forward. And if anyone does want more of her in their lives, they can always rewatch the best Abigail Baker episodes like Season 4's "Manhattan Queens." At least she gets a chance to shine every so often.