LL COOL J SET RETURNS TO NCIS FRANCHISE WITH APPEARANCE ON NCIS: HAWAI'I
LL Cool J is coming back to the NCIS franchise!
Fans of NCIS: LOS ANGELES were sad to see his character, NCIS Senior Special Agent Sam Hanna, go. However, he recently made a return in the season 2 finale of NCIS: HAWAI'I.
LL Cool J's appearance in NCIS: HAWAI'I isn't the end of Sam Hanna, though.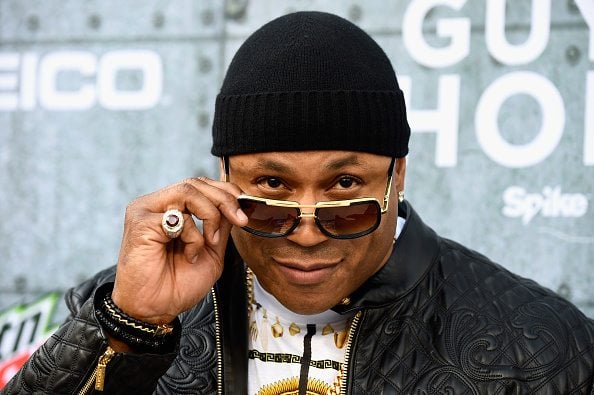 In an Instagram post, he announced, "Couldn't keep Sam Hanna off the case for too long!! Starting tonight, Sam Hanna will join forces with the @ncishawaiicbs team as a recurring guest star in the upcoming third season. Tune in the season 2 finale of @ncishawaiicbs on @cbstv at 10 ET/PT or on @paramountplus for live streaming and on demand."
NCIS: HAWAI'I's executive producers — Matt Basack, Jan Nash and Christopher Silber — are equally excited about LL Cool J joining the cast.
"All of us at NCIS: Hawai'i have been huge fans of LL Cool J for years," they said in a statement about his addition to the cast. "[We] couldn't be more thrilled or honored to be adding his spectacular talent to our ohana for season 3."
It's unclear how Sam Hanna will fit into the NCIS: HAWAI'I universe, but fans can't wait to see LL Cool J back on their screens.
This isn't the first time LL Cool J has partnered with the cast and crew of NCIS: HAWAI'I. Movieguide® previously reported:
CBS recently announced an upcoming three-hour crossover episode featuring NCIS, NCIS: HAWAI'I, and NCIS: LOS ANGELES.
The three-hour special will debut on the network on Jan. 2, according to Deadline.
"We are so excited to finally have the long-awaited, first-ever NCIS-verse crossover to share with our passionate, loyal viewers," Amy Reisenbach of CBS said. "The popularity, longevity, and continued success of the franchise is a testament to the immense talent of the casts and writing and producing teams who bring these shows to life. They came up with a thrilling story for this epic three-hour event that creatively brings all three NCIS teams together for fans to enjoy in one night and beyond."
The teams from each of the shows will have to work together to track down a hitman, according to the episode's plot.
NCIS remains one of CBS' most-watched shows, with over 4.1 trillion minutes viewed across all branches of the series.
Enjoy articles like this? Sign up for our mailing list to receive the latest news, interviews, and movie reviews for families: