How Donnie Wahlberg Really Feels About Daez Becoming Canon on Blue Bloods
Blue Bloods has continued to find ways to reinvent itself after more than 10 seasons of successful programming.
The NYC police procedural has easily transformed into one of the most consistent and reliable TV shows for CBS. The new 13th season is once again pleasing audiences with the return of Lyle Lovett (as Texas Ranger Waylon Gates), along with more family dinners to feast around.
However, the one situation that has really got audiences stirring is the potential for Detective Danny Reagan (Donnie Wahlberg) and Maria Baez (Marisa Ramirez) to become canon on Blue Bloods .
There is no secret that the two characters have become cozier with each passing season. Baez is Danny's partner, yet that hasn't prevented the two from flirting with romance. Unfortunately, this recent twist is something that not all fans anticipated. In fact, some are downright upset about the potential of Danny and Baez becoming canon.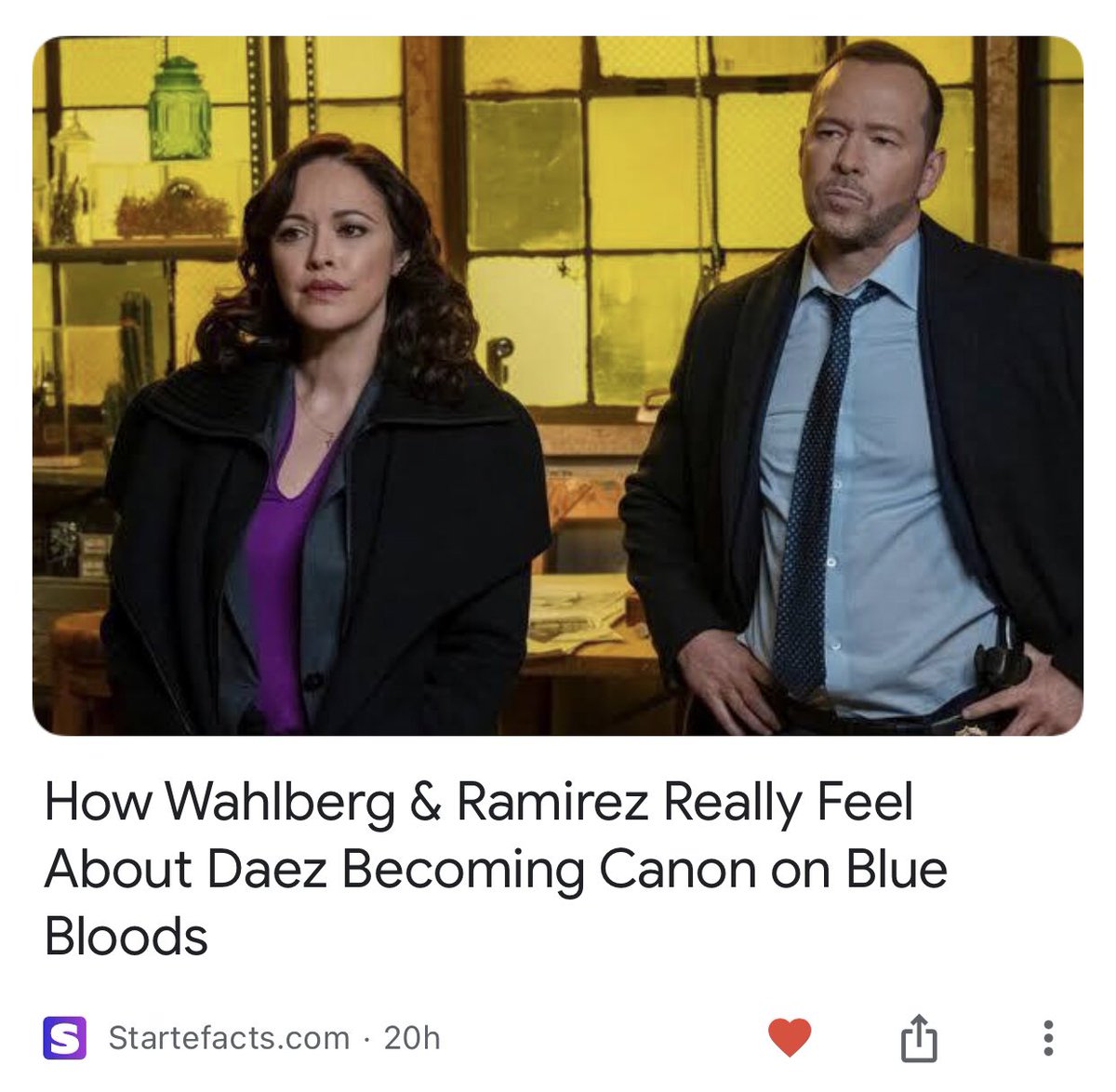 Recently, Blue Bloods star Donnie Wahlberg addressed the complaints on Twitter.
Wahlberg, who took a rational approach to fan criticism, admitted that Danny and Baez exist on the show as "best friends and partners." In other words, according to Wahlberg – "a perfect duo."
The gushing remarks got audiences restless even further, as some grumbled about witnessing the two dating in the popular TV series. "Danny's giving it a try," Wahlberg reasoned, adding that he is even unaware of the future arc of the characters.
While he likes the take of Danny and Baez getting together for more than just desk work, he's also not rushing to jump to conclusions. "Who knows where this will lead [the characters]," Wahlberg challenged tweeters.
Regardless of the outcome, Wahlberg takes the same approach to audiences. He acknowledges that he's restless to discover what happens to the two characters. Thus, anything and everything is a possibility moving forward.
In the past, critics have complained that making Detective Reagan and Baez become romantically involved also influences their encounters at the police precinct. For example, should the characters remain police partners if they are also romantically involved with each other?
These ethical issues may take things a little too far in terms of fandom. But critics also have valid questions related to the future direction of the show.
Fortunately, Wahlberg is keeping it cool and suggests audiences do the same. Whatever happens with Danny and Baez, it should be for the best. The latest season continues to garner strong viewership, indicating that Blue Bloods is not going anywhere, anytime soon. For this reason, it will be intriguing to see how this relationship plays out over the next several seasons.