Cindy's Chemotherapy Results Came in on the Latest Chicago Fire
For the past few episodes on Chicago Fire, Cindy (Robyn Coffin) has been battling lung cancer. It's been an uphill battle for Christopher Herrmann's (David Eigenberg) wife, but it appears there is light at the end of the tunnel. Spoilers ahead. 
In Season 11, Episode 17, which aired March 29, we learn that the chemotherapy completely worked on Cindy: She is now totally cancer-free. The moment she found this out was emotional, to say the least. She and Herrmann just stared into each other's eyes, smiled, cried, and exhaled at the news. All the Chi-Hards watching did the same thing, too.
Chemotherapy proved to be very difficult for Cindy, as it is for almost all cancer patients. She became sick, lost her hair, her energy, even her hope at times. In fact, Cindy didn't even want to celebrate the end of her chemotherapy treatments until she knew the result. She wanted to make sure everything was OK before she let out a sigh of relief.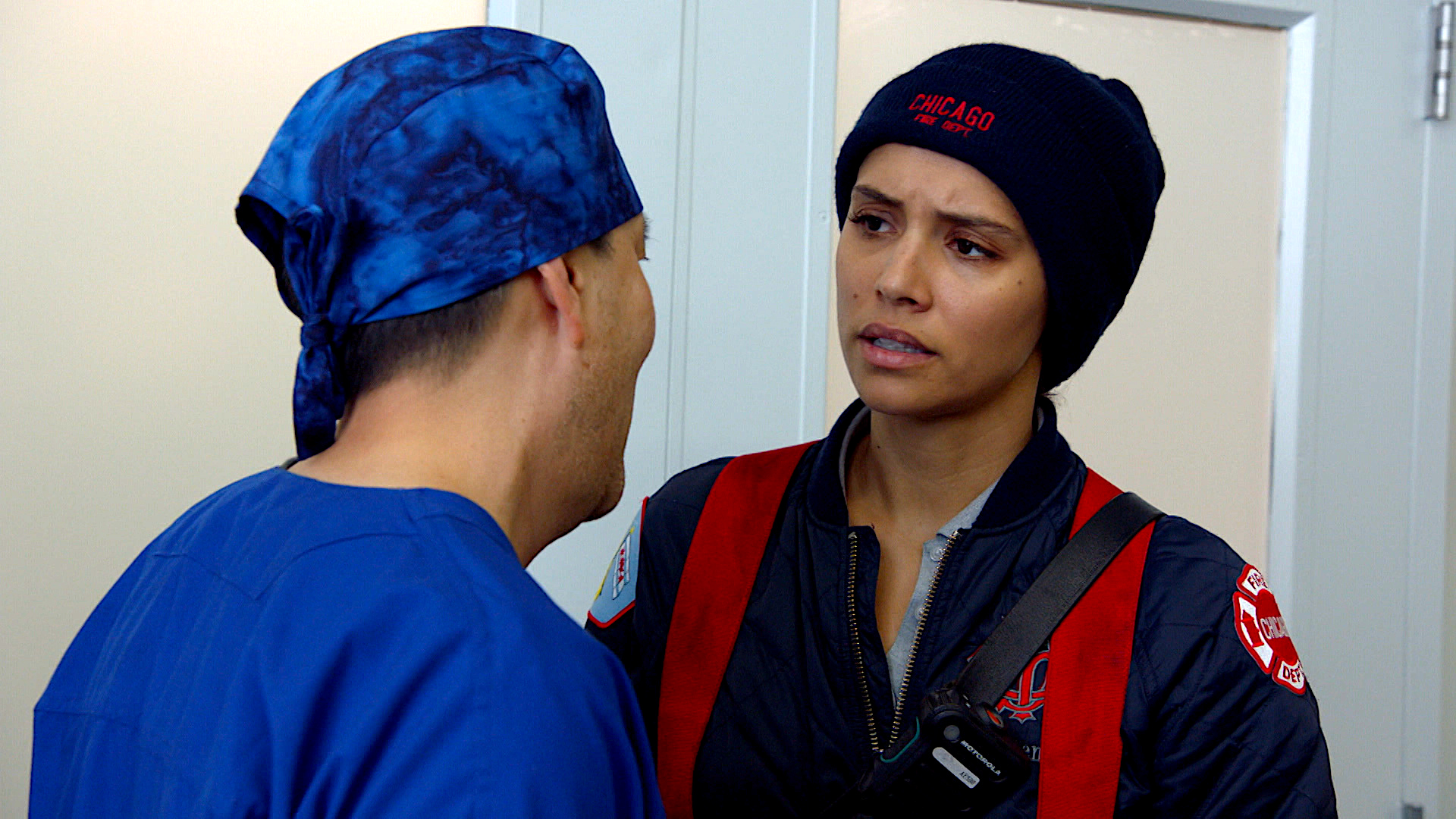 "Unfortunately, we weren't able to get the margins clean," the doctor told Herrmann after Cindy attempted to have her cancer surgically removed. "She made it through the surgery well, but we weren't able to get all the cancer out. We removed what we could, but we found some in the lymph nodes, too, which means we have a fight ahead of us. Next step: chemotherapy and radiation."
Chicago Fire's co-showrunner Andrea Newman spoke to NBC Insider before Cindy's chemo episodes about what was coming up. "It is going to be a rough road for the whole Herrmann family as Cindy battles lung cancer," she said. "There's a tough fight ahead, with no short cuts or easy solutions, but the Herrmann family, and the 51 family, will come together to help in all sorts of ways as the situation progresses."
Now that we know everything is OK, though, a party better be on the horizon for the Herrmanns. It's what Christopher wanted to do in Episode 16, and as Cindy said, "We're gonna do a party, but it'll be when we get the news that all of this is really over. Because that is going to happen. I believe that."