Tom Selleck agrees to a substantial pay cut to ensure Blue Bloods Season 14 returns.
In an era where series cancellations are as common as reruns, the persistence of CBS's beloved police drama "Blue Bloods" is a testament to its enduring appeal. That said, the show found itself on shaky ground earlier this year when it was initially left off the network's renewal list. Adding to the apprehension was speculation about whether leading actor Tom Selleck would return for the potential fourteenth season.
"Blue Bloods" weaves a compelling narrative around the Reagan family, a clan of New York police officers. Selleck, as Frank Reagan, anchors the series as the wise and stalwart patriarch. The cast includes notables such as Donnie Wahlberg, Bridget Moynahan, Will Estes, and many others, each contributing to the rich tapestry of the show.
When the suspense finally lifted in March, Deadline reported that not only was "Blue Bloods" returning for a fourteenth season, but its core cast members were on board as well. Among those reprising their roles were Selleck, Wahlberg, Moynahan, and Estes. However, this reprieve came with a caveat: the cast had agreed to a 25% pay cut to keep the show on air for another season. This selfless gesture speaks volumes about the commitment of the actors to their roles and to the show's legion of fans.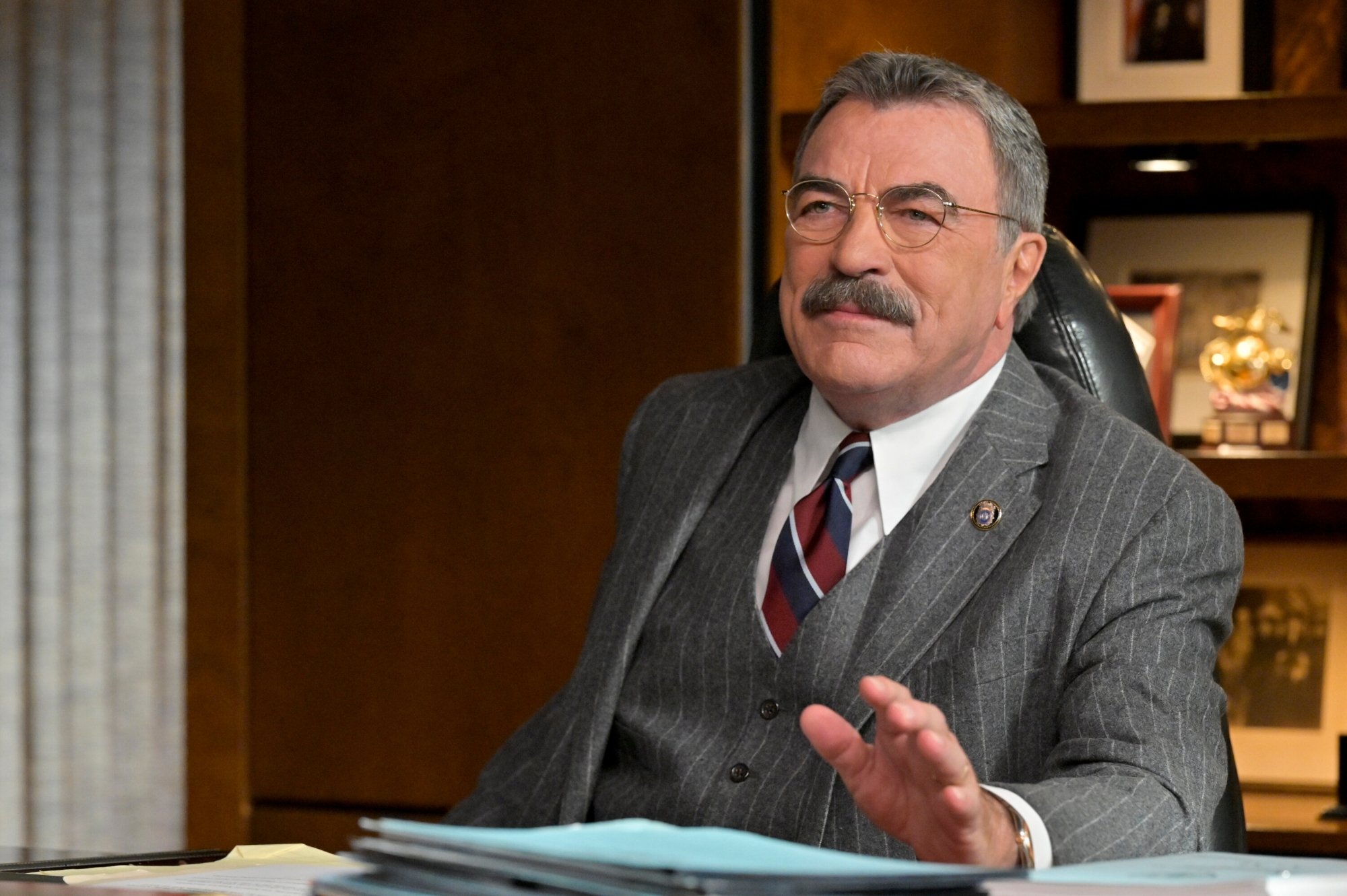 A hint of Selleck's commitment to "Blue Bloods" surfaced last year during an interview with TV Insider. His co-star, Bridget Moynahan, expressed her hope for the show to reach fifteen seasons. Selleck's response to this was straightforward and laced with his characteristic humor, "I've got a mortgage. I'm game."
The iconic actor's willingness to take a pay cut and his light-hearted comment about meeting his financial obligations underscore his dedication to the show and its audience. Selleck's return is a triumph for fans who have followed the Reagan family's journey for over a decade.
While the renewal of "Blue Bloods" for a fourteenth season is a cause for celebration, details about production and release dates remain under wraps. Regardless, the knowledge that Tom Selleck and the rest of the main cast will be back is sure to keep fans eagerly awaiting the continuation of the Reagan family saga.
As the saying goes, the show must go on. Thanks to the sacrifices of its leading actors and their commitment to their craft, "Blue Bloods" will do just that. Fans can rest easy knowing that their favorite characters will return to navigate the complex and compelling world of law enforcement in New York City.