NCIS' Wilmer Valderrama Often Gets Mistaken For Mark Consuelos . There's 100% a resemblance!
NCIS' Wilmer Valderrama Often Gets Mistaken For Mark Consuelos . There's 100% a resemblance!
Have you ever been watching an episode of NCIS and found yourself asking: Is that Mark Consuelos? Or if you were watching Riverdale or All My Children you found yourself wondering if you were seeing Wilmer Valderrama. In both cases, you'd have the two actors confused, however, it's a common mistake people make as the That '70s Show alum explained. However, he also revealed, to Consuelos I might add, that being mixed up is actually a "great compliment."
The two actors spoke with each other, and Kelly Ripa, on a recent episode of Live with Kelly and Mark about their resemblance. Right as Valderrama sat down he immediately joked that he had grown a beard so people could tell the difference between him and Consuelos. However, all jokes aside, he actually takes the public's common mixup as a compliment, as he said: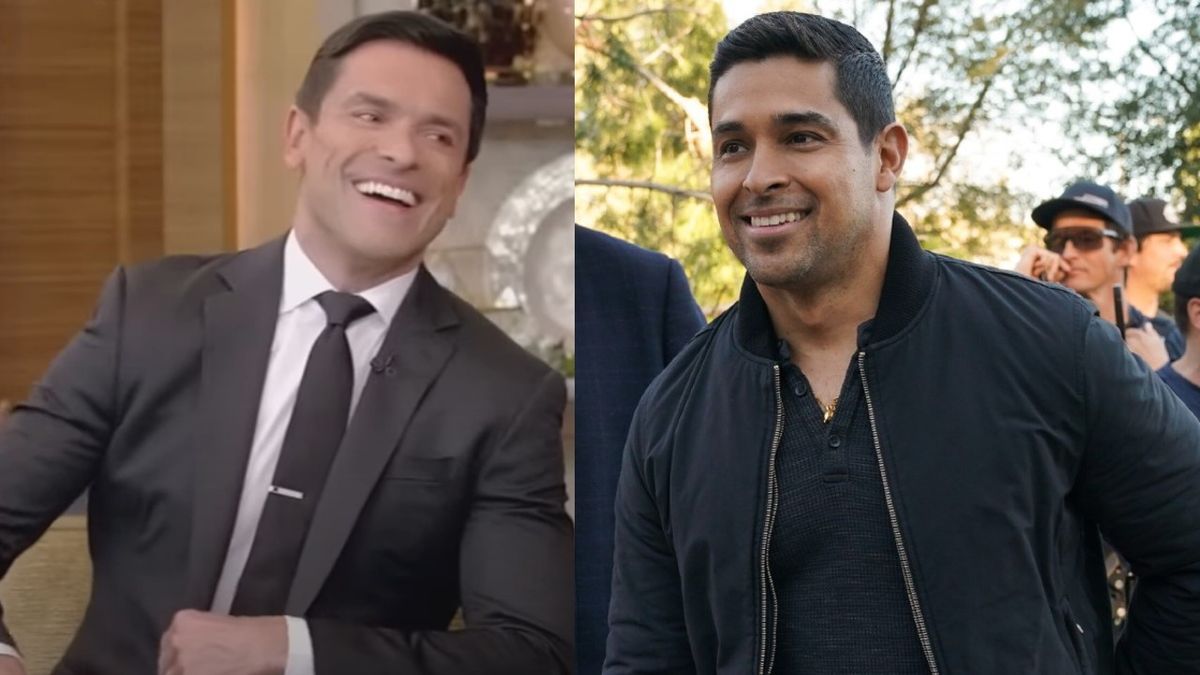 It's actually a great compliment when you think about, you know, we have other individuals out here doing this thing in entertainment. And then you get to represent our culture in so many ways too. And the fact that we are in many peoples' awareness is a gift.
Both men are Latino – Consuelos was born in Spain, and Valderrama's father is Venezuelan and his mother is Colombian. And as the NCIS star pointed out, being able to "represent" their shared culture, and have so many people recognize them is a "gift." With more and more Latinx TV shows and movies being released, there's more representation than ever, and both these actors helped pave the way through their work on iconic TV shows, like That '70s Show and All My Children.
They also continue to be beloved figures in the entertainment industry as they both have prominent shows on the 2023 TV schedule, with Valderrama staring in NCIS, and Consuelos taking over hosting duties from Ryan Seacrest, by joining his wife as a co-host of Live with Kelly and Mark.