Donnie Wahlberg shares behind the scenes snap from Blue Bloods after releasing 'tearjerking' trailer
Blue Bloods airs on Friday on CBS
Blue Bloods fans were treated to a brand new episode on Friday and star Donnie Walhberg also treated fans to a behind the scenes look at filming.
The snap was shared on his Instagram and featured Donnie and co-star Will Estes in a car. Donnie, dressed in character as Detective Danny Reagan, while Will was in the passenger seat in character as Sergeant Jamie Reagan, Danny's brother.
Blue Bloods is a police procedural drama that follows members of the fictional Reagan family, an Irish-American Catholic family in New York City with a history of work in law enforcement. The pair have been on the show since its inception in 2010, along with Tom Selleck who plays their father, Commissioner Frank Reagan.
The picture comes after Donnie and wife Jenny McCarthy revealed the first trailer for their new documentary, Spellers, and fans were concerned it may mean Donnie would be stepping back from acting. Jenny took to Instagram on Thursday to showcase the trailer and explained the concept of the inspirational movie in the caption.
"Donnie and I are so incredibly proud to be Executive Producers on such a groundbreaking, awe inspiring, and tear jerking documentary, Spellers," wrote Jenny, whose son, Evan, was diagnosed with Autism when he was two.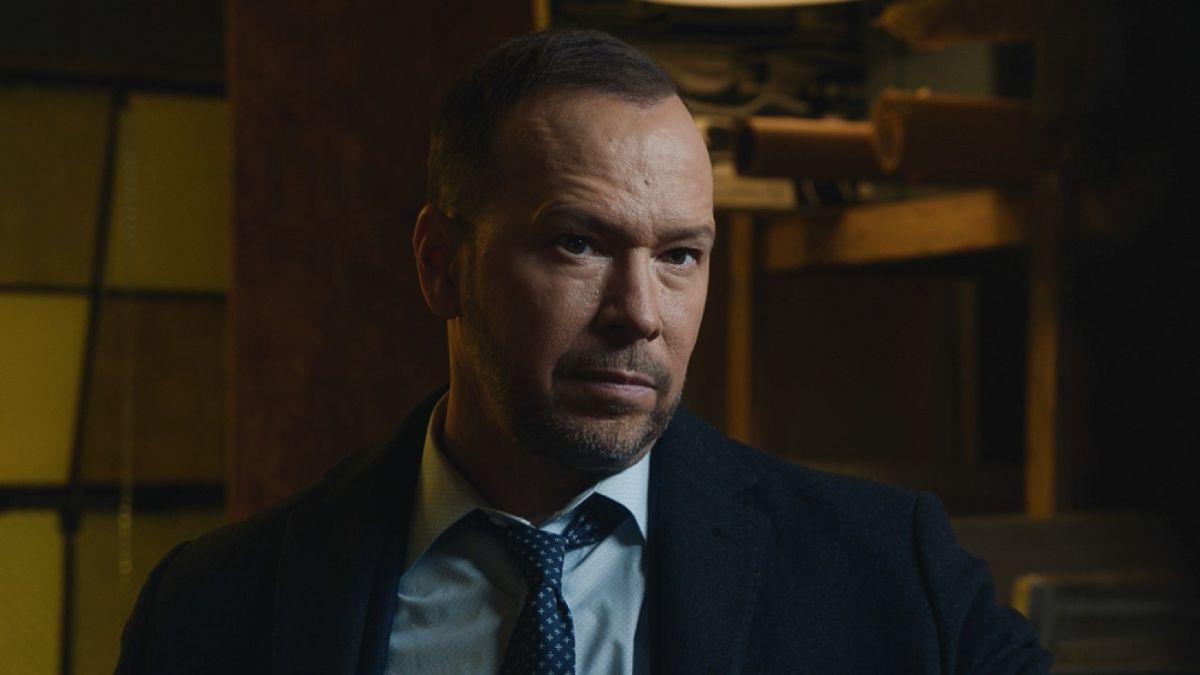 She continued: "Inspired by the book Underestimated, the new full-length documentary SPELLERS challenges conventional wisdom regarding a group relegated to society's margins: nonspeakers with autism, who most 'experts' believe are cognitively disabled."
However, Donnie has played Danny Reagan on the CBS show since 2010 and it doesn't look like he plans to quit anytime soon – as in December 2022, it was revealed that he would be setting up two new cop dramas with the network.
The New Kids on the Block star has teamed up with Halo writer Steven Kane and NCIS writer Chad Gomez Creasey for the new shows.