Chicago Fire Star : Taylor Kinney's Age Surprise
Taylor Kinney is a Chicago Fire staple. He was one of the show's main characters when it premiered (along Jesse Spencer's Casey) and he was the record-holder for actor with the most One Chicago appearances before his recent leave of absence.
It's not yet known when the actor will return to Chicago Fire, but all signs point to him making a return sometime before season 12 kicks off. Given that Kinney has been such a steady presence for so long, there are some fans who may be wondering how old he is, and whether his real-life age matches with his character's age.
How old is Kelly Severide on Chicago Fire?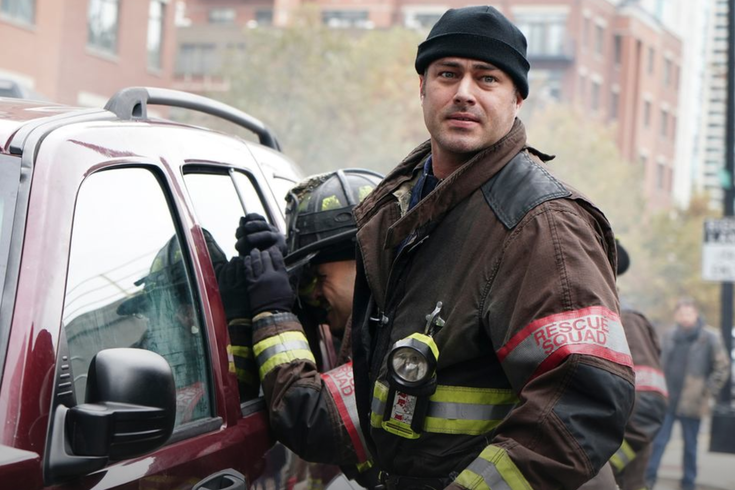 Kinney was born July 15, 1981, which currently makes him 41 years old. The actor landed the role of Severide in 2012, when he was 32 years old, and he told NBC that he was certain he would get the role from the first audition.
"I was in the circuit of auditioning a lot, so I was decent at it. I remember never having any anxiety," the actor recalled. "I was excited about it, and then you kind of leave it up to the powers that be. It went well, and 10 years later I'm still here bugging you through your televisions while you fold laundry."
In a separate 2022 interview with Us Weekly, Kinney praised producer Dick Wolf and the crew who make up Chicago Fire for its long-lasting popularity. "It's never lost on me how special it is to be a part of something with the longevity this has," he noted. "It's a testament to [show creator] Dick Wolf and the team of people he puts together."
It's not a guarantee that actors will be the same age as the characters they play onscreen. There are countless examples of actors being asked to play people who are several years older or younger because of the way they were written.
Fortunately, for Kinney, Severide is supposed to be the same age he is. Well, according to one source. In the pilot script for Chicago Fire, Severide is said to be 35 years old, but in season 5 dialogue his age is reworked to be 35. His age can be heard when he is checked in to a hospital after an injury.
Because the retconned age lines up with Kinney's, we're inclined to believe that both him and Severide are 35 in season 5, which makes them both 41 in the current day. It's simpler, and gives the character much more time to work in the field.