Why Station 19's Bailey and Ben are leaving Grey's Anatomy ?
Miranda Bailey and Ben Warren's storylines straddle two major TV shows, but ultimately dilutes the emotional impact of both.
Station 19 is one of Grey's Anatomy's most successful spin-offs, often following the same core themes as the original show. Even in development, the showrunners purposefully worked with aspects of Grey's that resonated most with audiences, including 'emotional storytelling, deep human connection, a high stakes environment and strong and empowered women.' The show seems to value these things with its female lead, interconnected plots and a plethora of relationships.
The longest-running relationship in the show, Miranda Bailey and Ben Warren, come to life with many fan-favorite tropes. As central figures, these characters straddle both shows, as do their storylines, flowing from one show to the next. This means that to resonate fully with these characters, audiences must watch both shows to get the total emotional weight of their arcs, both as individuals and together.
Warren and Bailey Adopt Pru Miller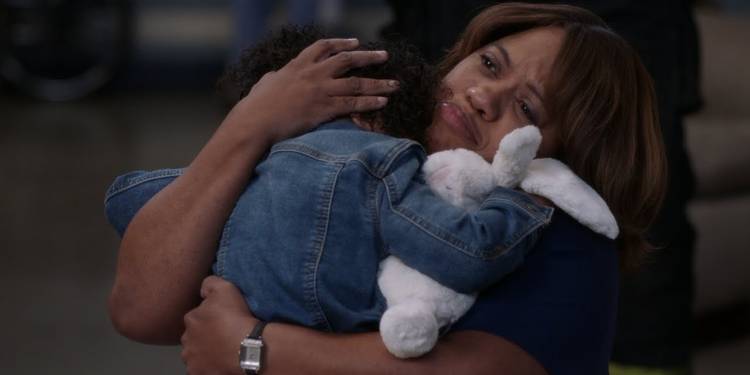 In keeping with Shondaland tradition, Station 19 is wrought with shocking character deaths. During the show's fifth season, beloved character Dean Miller dies in a particularly harrowing fire, leaving his daughter, Pru, in the custody of the unsuspecting Bailey-Warrens. In comparison to other crossover storylines, this one has a massive impact on both shows. Miranda underwent an arc following a miscarriage in Season 16 of Grey's Anatomy, where she tackled the idea of motherhood in her mid-40s. Later that season, she and Ben adopt a homeless teenager, welcoming a new family member. This adoption story is the first to span both shows, although Joey is primarily a Station 19 character. On the other hand, Pru is impactful on both fronts because she is much younger than Joey. Pru's adoption had a massive impact on both show storylines, bringing up major conflict between recurring guest stars on Station 19 and between Miranda and Ben.
For most of Station 19 Season 5 and Grey's Anatomy Season 18, Bailey and Warren were part of a custody battle with Pru's grandparents. This strain on their relationship permeated their arcs in both shows, with Bailey resigning as Chief of Surgery. Miranda became the first character to have a significant role in both halves of the franchise. Although this was a deep and layered storyline, it was diluted in its split and forced audiences to watch both shows to follow the emotions accurately. Eventually, the custody battle ended in favor of Ben and Miranda, and Pru joined Joey as a permanent Bailey-Warren. With the weight of the custody battle, the stress of being Chief of Surgery and the grief of Dean Miller's death behind them, there is a vacuum in Ben and Miranda's storylines. Their arcs for the past few seasons of their shows have been anchored in their personal and professional lives. Yet, Bailey's arc in Grey's Anatomy Season 19 seems largely disconnected from her personal life. There is nothing connecting the audience to her story, which now revolves around her running a women's clinic at the hospital.
Ben and Miranda are Anchorless in the Newer Seasons of Grey's and Station 19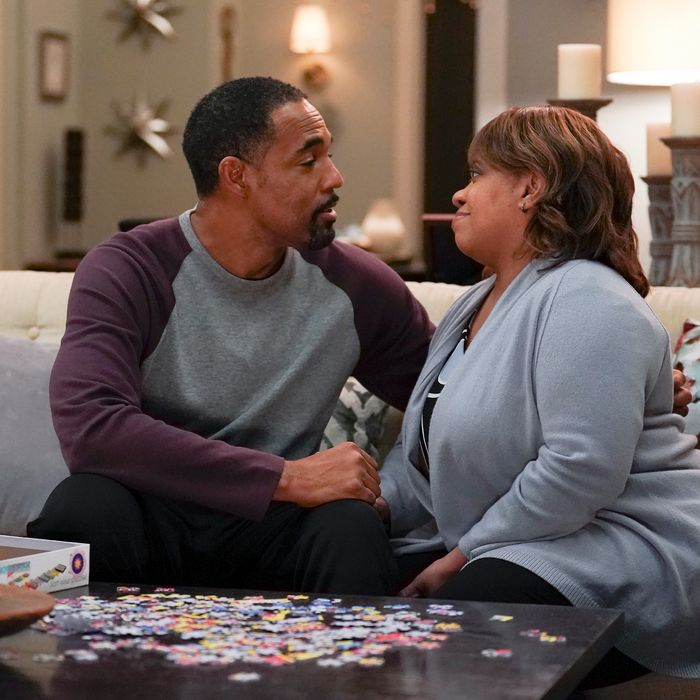 In Grey's Anatomy Season 19, Episode 9, Bailey and Warren attend a dinner party at Teddy and Owen's home. In the past, dinner parties on the show have been used to drum up tension and conflict between characters or to reveal secrets. In this instance, there is no conflict between these two parties other than Ben's anger at the fact that Teddy's son is biting Pru at daycare. When compared to the different arcs the show puts its characters through, this conflict has almost no stakes. After the dinner, Warren confesses to Miranda that he has been feeling overwhelmed at work and feels he isn't there enough for Pru. Bailey is taken aback by this since she has been quietly giving up more of her work to be at home. However, the audience doesn't see most of these sacrifices, so it plays very flat when this seems to cause tension between the two.
Ultimately, the fact that these two characters undergo pretty big arcs in both Station 19 and Grey's Anatomy proves that their overall resonance with an audience is diluted. Their stories feel less impactful, and their scene remains some of the least interesting, and this split focus harms both shows. Perhaps Bailey should resign from Grey Sloan once and for all, or Ben should quit his job at the station. Having both characters in one central story rather than crossovers upon crossovers might be what is needed to resuscitate this franchise.