Why Officer Carlie Gillson From Blue Bloods Looks So Familiar
Leave it to "Blue Bloods" to tackle some of the touchier ethical quandaries of the modern day. Season 13, Episode 16, titled "The Naked Truth," puts Commissioner Frank Reagan in a difficult spot as he contends with a major PR crisis for the NYPD. Specifically, the public has learned that one of the precinct's best officers, Carlie Gillson, has uploaded her own nude pictures to the internet, and she's facing quite a bit of backlash for it. Of course, Gillson hasn't done anything illegal or immoral, so Frank has a tough time deciding how the department should navigate the controversy.
It's an intriguing narrative thread for "Blue Bloods" to take on, but some interested viewers may be more preoccupied by the fact that the actress who plays Gillson looks startlingly familiar to them. That's probably because she's played by Sofia Vassilieva, a veteran actress who has been appearing in all sorts of popular movies and TV shows for well over two decades. Here are some of the biggest credits that the star is known for outside of "Blue Bloods."
Medium (2005)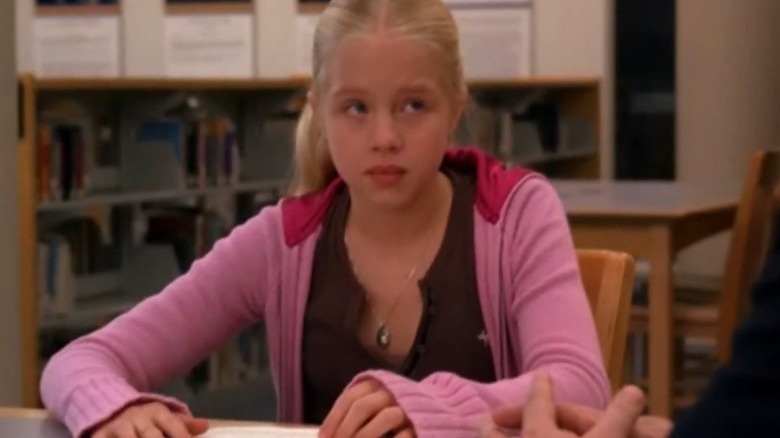 One of Sofia Vassilieva's earliest roles is also one of her most extensive to date. The NBC (and later CBS) supernatural drama "Medium" featured the actress as part of the main cast throughout its entire six-year run. The show centers upon "Severance" star Patricia Arquette's Allison DuBois, a psychic medium who uses her ability to speak with the dead to work as a District Attorney consultant.
For the entire span of "Medium," Vassilieva portrayed Allison's eldest daughter Ariel. While she's just a young girl at the outset of the series, it quickly becomes apparent that Ariel has inherited her mother's supernatural gifts. As the DuBois daughter grows older, she follows in her mother's footsteps, using her abilities to help solve crimes and protect her younger siblings. By the final chapters of the series, Ariel is off to college and even finds love — a far more concrete happy ending as opposed to the ultimate fate of some of the show's other characters.
My Sister's Keeper (2009)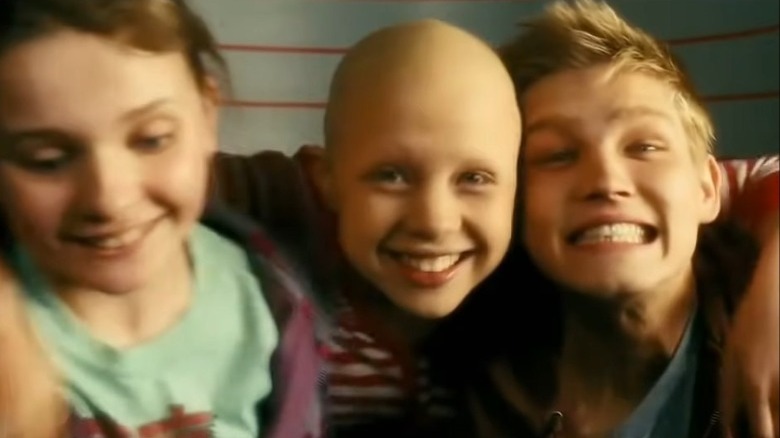 Remember this absolute tearjerker of a movie? Indeed, partway through her lengthy run on "Medium," Sofia Vassilieva took the time to jump over to the silver screen for the drama "My Sister's Keeper." The movie centers upon Anna, a girl who is conceived by her parents to be a savior sibling to her older sister Kate, who is diagnosed with leukemia. As the pair grows up together and Kate's condition grows more complicated, their family dynamic becomes more strained as well.
Vassilieva played one-half of the main sister duo for the movie, that being the medically-stricken Kate. As one might expect of a movie with this sort of subject matter, the actress' performance is fittingly emotional — especially when her frustration towards her own situation builds as she grows older. Of course, she also has good chemistry with Abigail Breslin's Anna. If the movie hasn't already made a viewer cry by its ending, the ultimate decision that Kate and Anna come to is sure to make them bust out their box of tissues.
Lucifer (2016)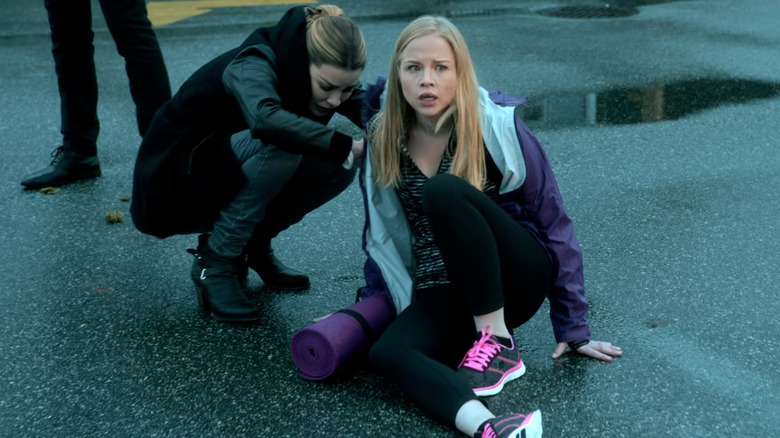 Next up on Sofia Vassilieva's list of credit highlights is an appearance on yet another popular supernatural drama: the Fox-turned-Netflix series "Lucifer." The show, which features Tom Ellis as the titular devil-turned-police-consultant, had Vassilieva guest star for just a single episode near its inception. Season 1, Episode 3, titled "The Would-Be Prince of Darkness" features the actress as she becomes embroiled in Lucifer's plight to solve a bizarre whodunnit case.
In the episode, star quarterback Ty (Redaric Williams) enlists the help of Lucifer in determining who murdered a young woman attending his pool party. Vassilieva portrays Ty's jealous ex-girlfriend Debra, who unsurprisingly becomes a prime suspect in the case. While Debra is hiding a bit more than she initially lets on, however, she's not the killer this time around. She even patches things up with Ty for a new chapter in their relationship by the episode's end. Sweet stuff, if you can forget about the grisly murder business.
Supergirl (2017)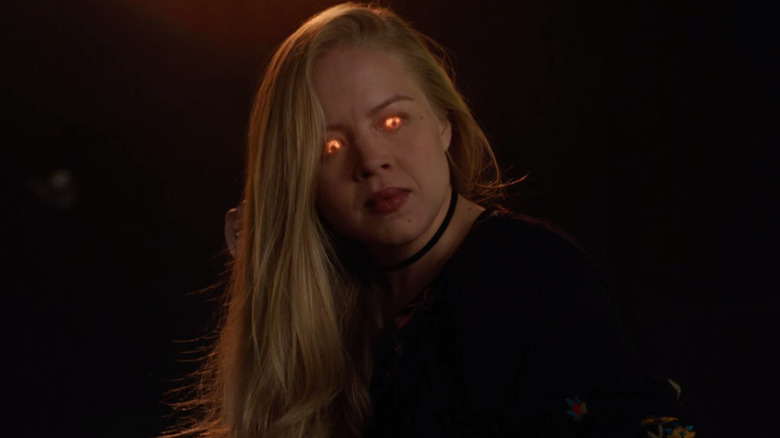 Jumping from comic book adaptation to comic book adaptation, Sofia Vassilieva jumped onto the cast of The CW's "Supergirl" for a couple of outings during its third season. This chapter of the series features Melissa Benoist as Superman's equally heroic cousin going up against the villainous Worldkillers and the Kryptonian foe Reign (Odette Annable).
Vassilieva appears in a few episodes as a new "Supergirl" Season 3 character named Olivia. This woman is an ordinary human who, as viewers soon learn, has an odd penchant for getting involved in powerful-deity-worshiping cults. After getting saved from certain death by Supergirl, she joins the Cult of Rao in honor of the hero. However, she later becomes doubtful in her faith and instead jumps to the sinister Cult of Yuda Kal, which aims to resurrect the antagonist Kryptonian elites known as Worldkillers. Olivia temporarily becomes a vessel for one of the Worldkillers, and Supergirl appeals to her humanity to defeat her. Olivia apologizes for what she's done and willingly accounts for her crimes. Poor girl.
Timeless (2018)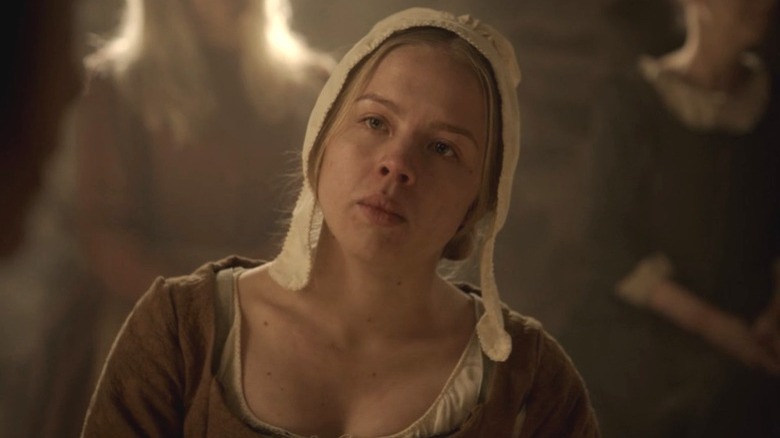 From getting psychic powers to becoming the corporeal form of a vengeful alien, a lot of Sofia Vassilieva's roles see her jumping into the fantasy and sci-fi genres. This next credit is no different, as the actress landed a guest appearance on NBC's now-canceled series "Timeless." For its abbreviated run, the series followed a ragtag team of time travelers known as the Lifeboat team as they embark on a madcap quest to stop history from being completely rewritten.
As its premise might imply, "Timeless" features quite a few real-world historical figures from different time periods throughout its run. Vassilieva portrayed one of these characters, appearing as American founding father Benjamin Franklin's mother Abiah in Season 2, Episode 4, titled "The Salem Witch Hunt." The episode sees the Lifeboat team come to the rescue when Abiah is erroneously convicted of witchcraft and sentenced to death before getting a chance to birth ol' kite-flying Ben. The group is, of course, successful and Abiah winds up becoming an advocate for those implicated in the Salem witch trials.
Black Lightning (2018)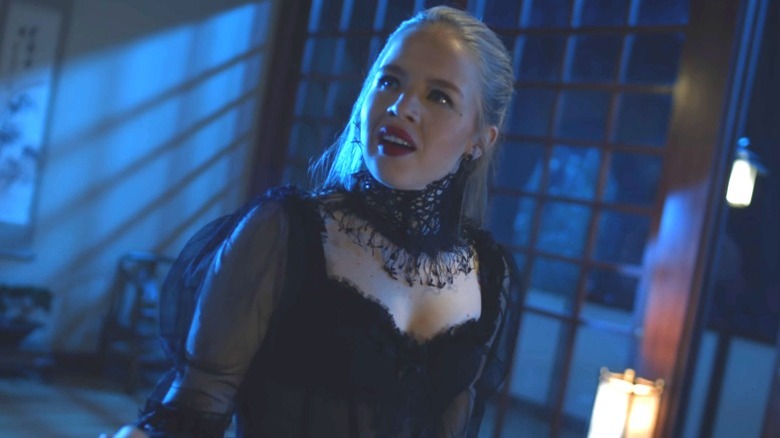 It wasn't long after "Supergirl" that Sofia Vassilieva would once again jump into The CW's Arrowverse once more — this time on the sister series "Black Lightning." Interestingly enough, Vassilieva's role on this show had her playing a different character than the one she portrayed in "Supergirl," even after the two properties were merged into one shared universe during the massive "Crisis on Infinite Earths" TV crossover. Chalk it up to some weird multiverse-related shenanigans, we suppose.
Throughout the show, Vassilieva sporadically shows up as Looker, a supervillain with special metallic blood who serves as one of the many members of Black Lightning's rogues' gallery. Looker's unique metal-controlling abilities make her a formidable foe, and she even teams up on occasion with some other nefarious forces, including Lightning's archnemesis Tobias Whale. While she's tough, however, she's ultimately bested by Lightning and his team pretty much every time she shows up. Such is the life of a DC Comics villain.
Looking for Alaska (2019)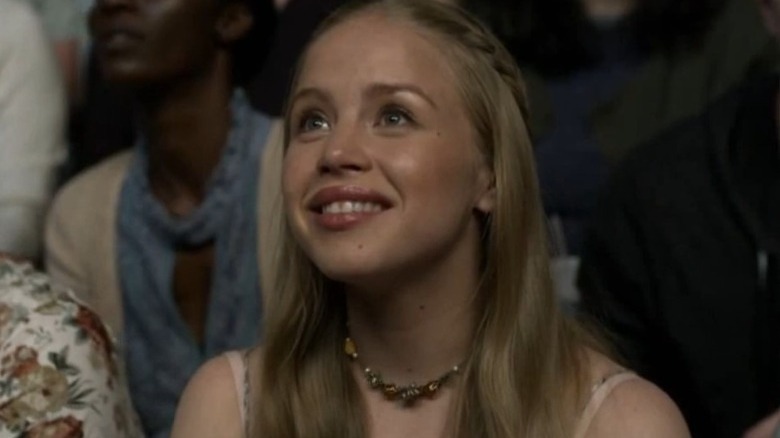 Fans of "The Fault in Our Stars" author John Green are sure to recognize Sofia Vassilieva's next major credit. In 2019, the actress starred as part of the main cast for Hulu's adaptation of the young adult novelist's book "Looking for Alaska." Like its source material, the show is a coming-of-age romance tale that centers upon Charlie Plummer's Miles and his school crush Alaska (Kristine Froseth). Of course, the relationship between these two characters gets pretty messy and complicated, and that's where Vassilieva's character comes in.
Despite Miles and Alaska clearly having feelings for one another, the latter decides to set the former up with her friend Lara, portrayed by none other than Vassilieva. Miles and Lara actually spend most of the series as a couple, but as time goes on, it becomes increasingly clear that it's not going to work out between the two. Pining after someone completely different than your girlfriend has that sort of effect. In any case, Lara exits her failed relationship by the end of the series in favor of a romance with another main character. Good for her.
The Little Things (2021)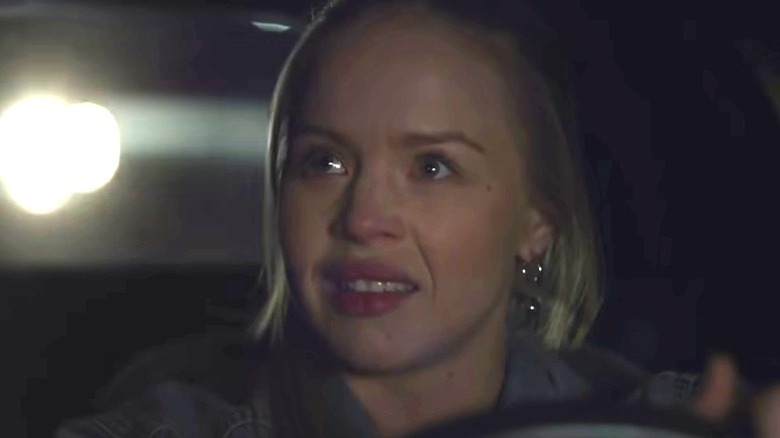 In what is arguably the biggest departure from the rest of the movies and TV shows on this list of credits, Sofia Vassilieva had a role in the 2021 crime-thriller flick "The Little Things." A '90s period piece, the film stars Denzel Washington and Rami Malek as a team of detectives who set out to locate and apprehend a serial killer targeting young women in Los Angeles.
While Vassilieva's part in the movie isn't massive, she does have the important role of opening the movie. She portrays Tina Salvatore, one of the would-be victims who falls into the mysterious killer's sights while driving by herself on the highway. Upon realizing that she's being stalked by a mysterious man, she successfully hails down a truck driver and escapes unscathed. All told, Tina fares far better than a couple of the killer's later victims as "The Little Things" trudges on.
Chicago Fire (2022)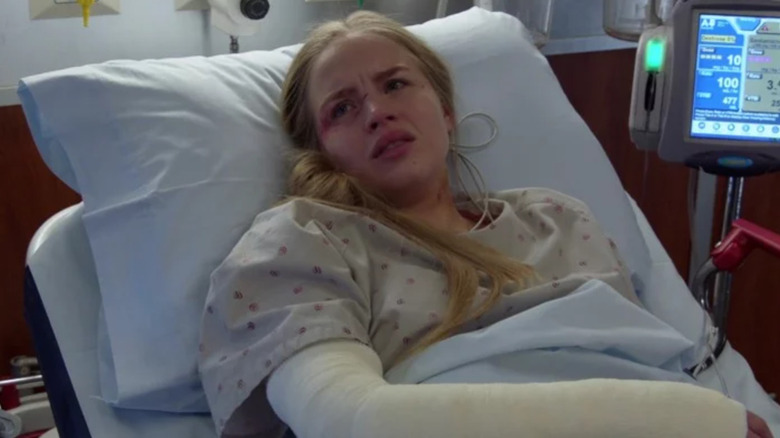 One of the latest credits on Sofia Vassilieva's impressive portfolio is for yet another juggernaut of the modern procedural genre. 2022 saw the actress make her grand debut into Dick Wolf's "One Chicago" universe by way of a guest role on an episode of the eldest series of the entire franchise: "Chicago Fire."
Appearing in Season 10, Episode 17, titled "Keep You Safe," Vassilieva portrays Adrianna, a young woman who gets caught in a dangerous car crash that the Firehouse 51 team responds to. While Adrianna survives, Stella Kidd determines that some of her injuries appear to have been sustained prior to the crash. The firefighter's hunch is proven correct, as it turns out that the woman was being abused by her boyfriend and forced to commit crimes. It's some pretty heart-rending subject matter, but Stella helps Adrianna to get the support she needs. All told, a solid appearance for Vassilieva and yet another great storyline for Mayo's Stella.