The truth is, Carell was an entertainer far before he got cast as the world's best boss. He just wasn't well known for a while.
Steve Carell is most famous for his role as Michael Scott on NBC's The Office. The iconic character will most definitely be what he will always be remembered for. He has done a lot of projects since playing that character that fans are well aware of and have surely seen, but what about his life before The Office?
Carell's pre-Michael Scott days aren't as well known. He landed the role on the sitcom at the age of 42. What exactly was he doing all the years before that? The truth is, Carell was an entertainer far before he got cast as the world's best boss. He just wasn't well known for a while.
Before The Office, Carell went to college, did improv, commercials, auditioned for SNL, and fell in love with his wife, Nancy. It's hard to believe the man had a life before Michael, but he really did.
He Went To Denison University
Carell graduated with a bachelor's degree in history from Denison University in 1984. Carell grew up in Acton, Massachusetts, and moved to Granville, Ohio for college. It's the same university that his friend and film co-star Jennifer Garner attended, though not at the same time. Carell spent four years as the goalie for the school's ice hockey team and was also a member of the university's improv comedy troupe. Yep, those ice skating skills Carell demonstrated on The Office go back to his college days as an ice hockey goalie.
He Studied At Second City In Chicago
According to Second City's website, Carell spent nearly ten years in Chicago studying and teaching improv there. Who knew that he had so much training under his belt long before he got the role of Michael Scott? Needless to say, Carell is a bit better at improv than his fictional character. Carell spent his time at Second City alongside now-famous stars such as Amy Sedaris, Stephen Colbert, and Jackie Hoffman.
He Was Briefly In The Movie Curly Sue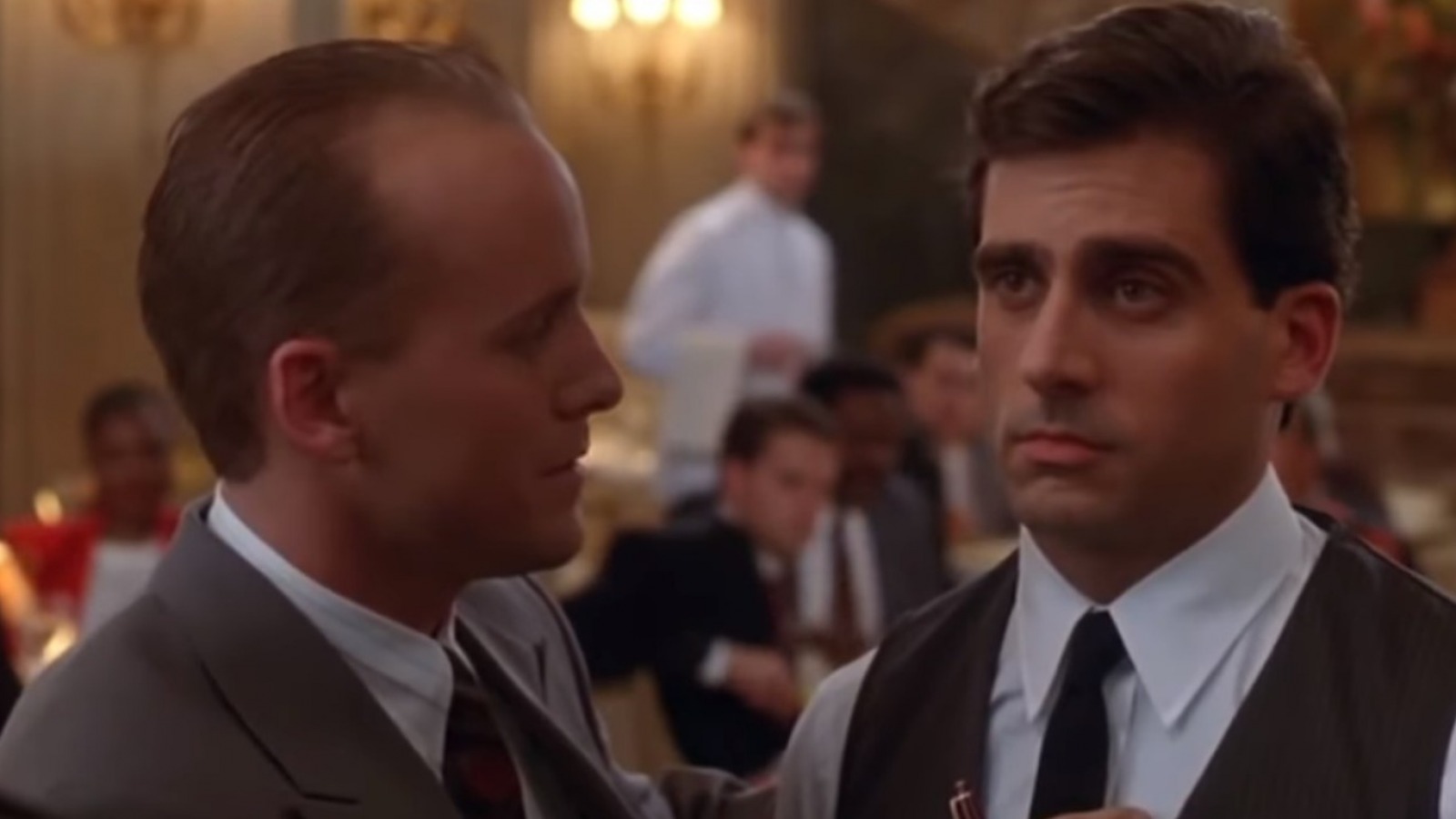 Carell had a very brief appearance in the movie Curly Sue; he was basically a featured extra. He played a waiter named Tesio in the opening scene. The film was released in 1991 when Carell was 29. It was his first film role. With such a small part, it's hard to believe he would end up one of the biggest comedic stars in Hollywood, but hey, everyone's gotta start somewhere.
He Fell In Love With His Wife, Nancy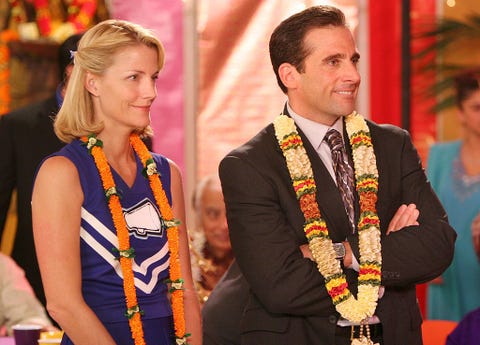 Carell met his wife, Nancy Walls, while at Second City in Chicago. She was actually a student in one of the classes that he taught there. She worked as a bartender at a bar that Carell would frequent and the two hit it off. It took some time for them to start a relationship, though, because they were both very shy and neither would make the first move. The two eventually got together and were married in 1995.
His Wife Worked at SNL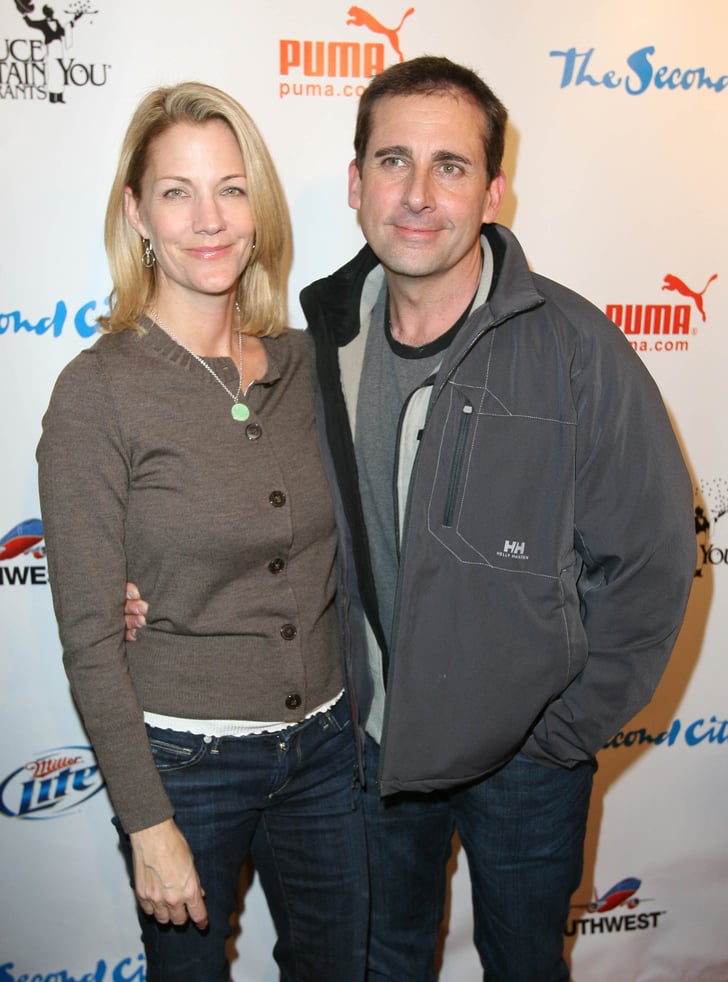 Walls worked on Saturday Night Live for the 1995-1996 season. After that, she wanted to start a family and have children, so Carell and his wife made the move to Los Angeles. Carell would later go on to host a few episodes of SNL over the years, funnily enough. His wife even made an appearance during one of his monologues. Carell made a joke in one of his monologues that he once auditioned for SNL but later tweeted that it wasn't true and just a part of a joke. Carell would have been awesome as an SNL cast member, that's for sure.
He Got Noticed In Bruce Almighty
Carell's first noticeable film role before The Office was the role of the anchorman in Bruce Almighty. He had one scene that was a very memorable one, as Jim Carrey's character used his superpowers as God to make Carell's character, Evan, speak a bunch of gibberish. Carell was brilliant in the scene and got him noticed for his excellent and hilarious work. His character became so popular that they gave him his own movie, Evan Almighty.
He Had A Kid
Before he got the role of Michael Scott, Carell and Walls had a daughter together. Elisabeth Anne was born in 2001. Shortly after he got the role on The Office, they had their son, John, who was born in 2004. The pilot episode of The Office was filmed that same year in February. Carell told ET in 2017 that his kids haven't really watched anything he has done, including The Office.
He Did A Sitcom Right Before The Office
Before he was offered a role on The Office, Carell was tied to another sitcom called Come to Papa and wasn't able to commit to another series. Luckily for the producers on The Office, that sitcom he was tied to ended up being a flop and was canceled. They wanted him for the role of Michael and he was able to take the job. If Carell's other show hadn't been canceled, Bob Odenkirk would have been cast in the role of Michael.