Tom Selleck's Wife, Jillie Mack, Is Best Known For 3 Roles
Today, Tom Selleck is best known for playing New York Police Commissioner Frank Reagan in the hit primetime series Blue Bloods, which he has starred in since 2010. Yet, prior to Blue Bloods, Selleck appeared in Magnum, P.I., Three Men and a Baby, Quigley Down Under, Monte Walsh, and more. He was (and remains) a Hollywood heartthrob. And, at 75 years old, the actor is showing no signs of slowing down. Yet, what about Tom Selleck's wife? Is she also famous, and for what?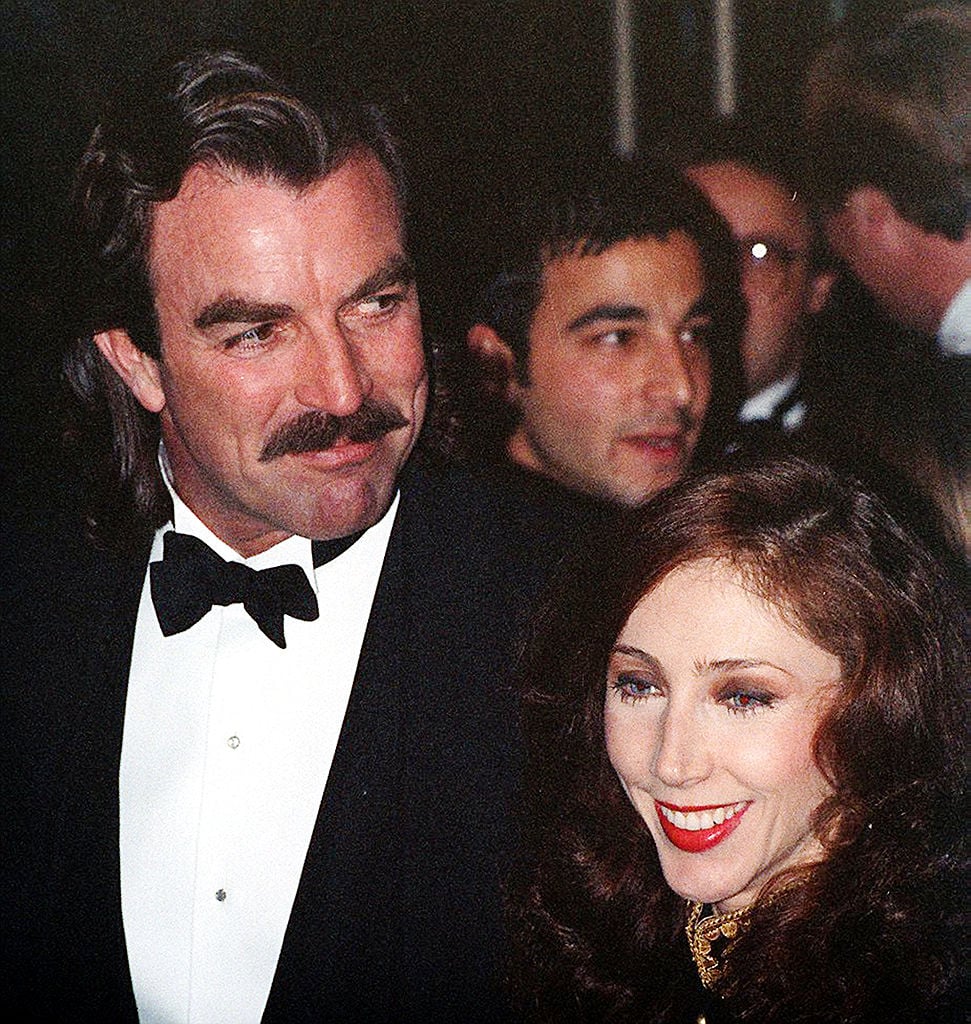 Tom Selleck has been married to Jillie Mack since 1987. Together, they have one daughter — Hanna Margaret Selleck, who is 31 years old. Selleck also has one son from his previous marriage to Jacqueline Ray: Kevin Selleck, who is 54 years old. Yet, Jillie Mack made a bit of a name for herself in Tinseltown years ago, yet she never quite climbed the ladder to reach the A-list celebrity status Selleck has grown accustomed to. So, let's dive into Jillie Mack's three most-recognized performances.
Jillie Mack played Joanie in the 1991 almost -series 'Silverfox'
Silverfox was an unsold series pilot about a former secret service agent, turned government spy, who can't seem to retire. And, cases consistently just find their way to his desk. James Coburn played the lead, while Jillie Mack was set to play one of the female leads alongside him, named Joanie. Unfortunately, the show never got picked up, but you can find the pilot online, which many Selleck-and-family fans have since gone on to do.
Jillie Mack appeared in 'Frasier'
While Jillie Mack has not made a name for herself as a major movie star, she has appeared in a few big-time shows. She appeared in an episode of Frasier titled "Police Story." The episode follows Frasier after he becomes enamored with an attractive cop. Before you know it, Frasier's friend is devising a way for the two to "accidentally" bump into each other. All the while, Daphne is preparing a dinner for some friends — Charlotte (Jillie Mack) and Maggie.
Jillie Mack also appeared twice in 'Magnum, P.I.'
While Tom Selleck was Magnum, P.I.'s leading man, he did not meet the future love of his life while filming the show. Selleck happened to catch Mack in a London showing of Cats in 1983. However, Mack would go on to appear in two episodes of Magnum P.I. as Sally Ponting and English Girl at the Party. As for the two episodes Jillie Mack appeared in: "Professor Jonathan Higgins" and "Rembrandt's Girl."
Though Jillie Mack never exactly caught her big break on the silver screen (or the small-screen), she has appeared in a handful of productions. You may also remember her from Hooperman, Fired Up, The Queen's Nose, ER, The Wizard, or Stephen King's Golden Tales.