The "Law & Order" franchise, known for its iconic mixture of police procedural and courtroom drama elements, is home to one of the most massive TV universes out there. Across shows like the original "Law & Order," which is currently airing its 21st season and gearing up for its 22nd, as well as spin-offs like "Law & Order: Special Victims Unit" and "Law & Order: Organized Crime," the franchise has been putting out fresh material for over 30 years. Considering the average runtime and total number of episodes from all the shows combined, a conservative estimate would place it as taking approximately 937 hours or nearly 40 full days to watch everything that the world of "Law & Order" has to offer. To say that it is a lot of content would be an understatement.
Maintaining a perfectly consistent continuity across a series with so much history would be a nightmarish task, and thus, the franchise has largely played loose with the idea of reusing actors for different guest characters on the various shows. Most examples of this process amount to an actor showing up twice or thrice as a couple of minor characters across the shows with a good few years in between each appearance to shake off any potential audience confusion.
However, there's one particular case of actor re-use that clearly stands out. Some may be surprised to learn that a certain actress from a different Dick Wolf-produced NBC drama series, "Chicago Fire," has actually played a massive number of distinct characters across the "Law & Order" universe.
Kelly Deadmon keeps coming back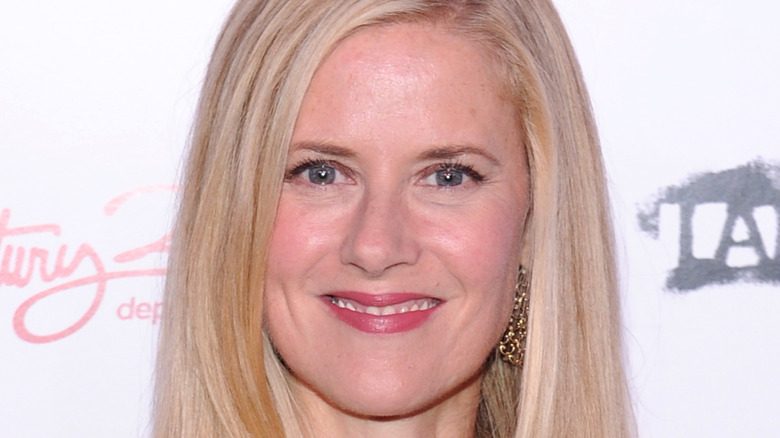 "Chicago Fire" fans may recognize Kelly Deadmon for her several appearances as paramedic Sylvie Brett's (Kara Killmer) estranged mother Julie in what would end up being a controversial story arc for the firefighter-centric series. And the actress actually has a complex relationship with the "Law & Order" franchise as well. Since her first appearance in the original "Law & Order" series in 2001, Deadmon has returned to the franchise's world numerous times … but not as the same character.
So far, Deadmon has appeared three separate times on the original "Law & Order," three separate occasions on "Criminal Intent," and four instances (including one two-part episode) on "Special Victims Unit," each time portraying a brand new character. In total, Deadmon has played a whopping 10 separate characters in the "Law & Order" universe, ranging from an assistant district attorney to a murder victim in a tragic case of familicide. Either all these characters are somehow distantly related, or the world of "Law of Order" has a serious issue with doppelgängers.
"Seriously, if you are an actor in New York City, you always do 'Law and Order,'" Deadmon once said in an interview with the Tennessee-based publication Crossville Chronicle.
While nothing is yet confirmed, the odds that "Law & Order" fans will see Deadmon make further guest appearances across the series seem likely. As for which particular show under the "Law & Order" umbrella she appears in next and what sort of character she plays, it's anyone's guess.