Station 19's Jack Gibson Continues To Be Forgotten in Season 6
Jack Gibson is a fan-favorite member of ABC's Station 19, but he has been reduced to little more than a background character in Season 6.
The sixth season of Station 19 has been crowded with too many storylines. Its major plot developments have included Maya and Carina's relationship troubles, Travis Montgomery running for mayor and the firehouse's difficulties with both Sean Beckett and Theo Ruiz as captains. The result of all this going on is that the ABC series has forgotten one very important protagonist: Jack Gibson.
While Station 19 has always shifted the spotlight from character to character, it has been too long since Jack was given the attention he deserves. Many fans would consider Jack to be the heart of the station, so his reduced presence has had an impact on the quality of the show. The lack of attention stings even harder considering that when Jack has appeared in Season 6, he's mostly been a shell of his former self.
Station 19 Ignored Jack's Emotional Crisis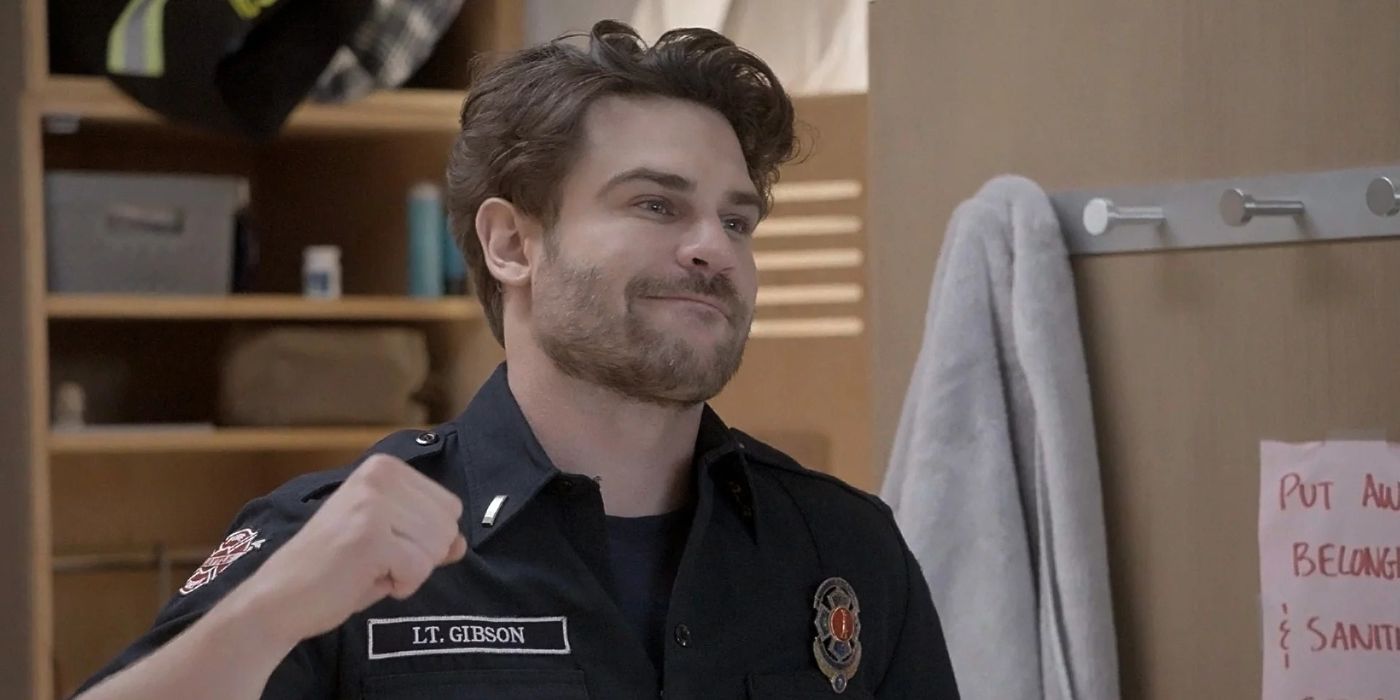 At the end of Station 19 Season 5, Jack discovered that while he had been given up for adoption and had a traumatic childhood in foster care, his four younger siblings had been raised by their parents. This revelation was so devastating to Jack that he left his job at Station 19. Season 6 jumped ahead six months, during which time Jack had stayed away from the firehouse and had little contact with his team. He was lost and depressed before finally returning to Station 19 mid-season. But when Jack was not working as a firefighter, he was given very little screen time. With everything going on at the firehouse, his emotional crisis was largely ignored — both by the show and his fellow characters. That felt odd given that Jack has been one of Station 19's most prominent heroes from the start.
The only character who went out of her way to give Jack support was Andy Herrera. While Sullivan tried to convince Andy that Jack had to figure out his issues on his own, Andy firmly disagreed. In Season 6, Episode 3, "Dancing with Our Hands Tied," Andy decided to give Jack the tough love approach and showed up on his doorstep to tell him it was time to come back to work. The other team members had their own problems, such as Ben Warren's wife Miranda Bailey being doxxed. However, Jack has always supported the rest of Station 19 in those tough times. So it was frustrating that the other members of the station only showed up for Jack on Andy's orders at the end of "Dancing with Our Hands Tied," when the squad fixed the roof of the Jack's house. Besides Andy, they took Sullivan's approach of giving Jack space when what he really needed was support.
Station 19 Season 6 Hasn't Given Jack a Major Storyline
Even though Jack has returned to the firehouse and participated in emergency calls, he hasn't been a part of any important storyline in Station 19 Season 6. He has instead found himself in random scenarios, such as getting concussed or spying on Carina at the hospital in the midst of her low point with Maya. These situations have had little to no impact on the overarching story, nor have they given Jack any kind of meaningful connection to the other characters.
Even worse, the plotline that drove Jack from the firehouse in the first place has yet to be resolved. It seemed as if the story might be heading in that direction when Jack met and bonded with his sister in Season 6, Episode 8 "I Know a Place" — but by the next episode he was again on the back burner. The only thing that will truly resolve Jack's emotional turmoil is getting to meet his parents, since they're the people who he feels abandoned him. Regardless of whether he forgives them or not, getting the opportunity to confront them is necessary for him to move forward. And with Season 6 nearly over, it seems unlikely he'll complete that arc in any satisfying fashion.
Jack Gibson deserves more than the treatment he received in Season 6, especially after everything he has gone through. With Station 19 renewed for Season 7, hopefully he'll have the chance to re-enter the spotlight. At the very least, he deserves to be part of the series' main storylines, given how much he has contributed to both the firehouse and the success of the series.