Station 19 Season 7 Could Bring Back This Character
A death in the Station 19 season finale set up the potential return of another character who had previously left the series when season 7 premieres.
The Station 19 season 6 finale featured a shocking death that could set up the return of a character in Station 19 season 7. The Grey's Anatomy spinoff was renewed for a season 7 with new co-showrunners, Zoanne Clack and Peter Paige, after Krista Vernoff stepped down from the position she held for four seasons. The Station 19 season 6 finale cliffhanger ending opens up the potential for many stories to be told, from Jack's fate after he collapsed to whether Chief Ross will be able to keep her job. The finale could also lead to the return of one character who left Station 19 a season prior.
Throughout Station 19's six seasons, there have been multiple characters who were killed off but only a few left the show while still alive, leaving the door open for them to return one day. One of the major Station 19 characters killed off was Michael Dixon, a former fire chief and one of the show's main antagonists, who died in the season 6 finale. Dixon was a casualty of the floor collapsing at the Firefighter's Ball after Travis was unable to save him, but their final conversation could lead to the return of another Station 19 character as he exits.
Emmett Dixon Could Return In Station 19 Season 7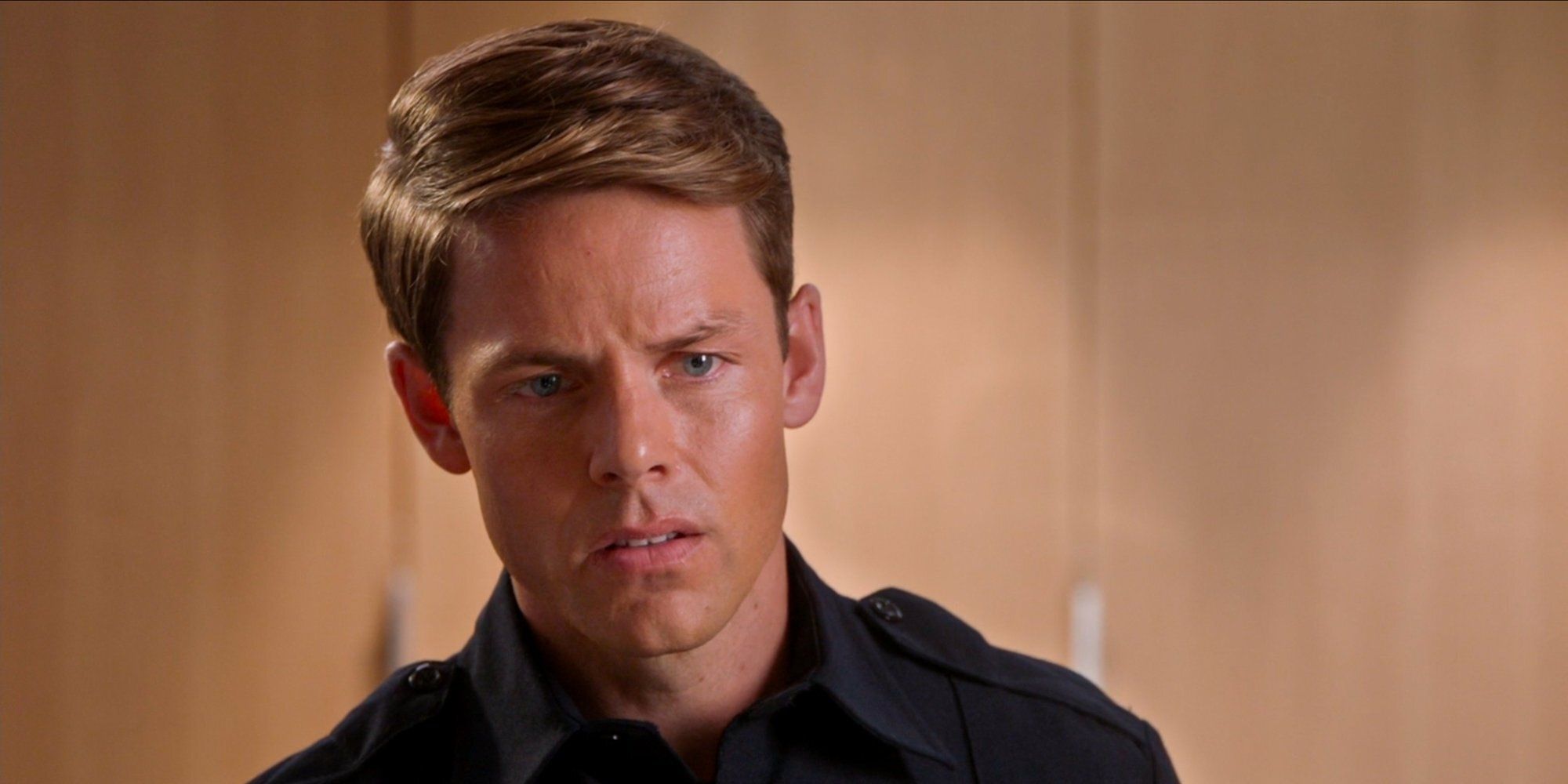 As Dixon was dying in the Station 19 season 6 finale, he and Travis were able to have a truly pleasant conversation after seasons of antagonism between them. While Travis and Dixon spent most of Station 19 season 6 as opposing mayoral candidates, they were first connected by Dixon's son and Travis's ex-boyfriend, Emmett. Dixon even surprisingly told Travis that "of all the boys Emmett brought home, [Travis] was always [his] favorite." It was a sweet moment that gave Travis and Dixon closure and showed some of Dixon's humanity before he passed, but it also set up Emmett potentially returning in Station 19 season 7.
Emmett left Station 19 in season 5 after his breakup with Travis to travel the world, and in his dying moments, Dixon confirmed that his son is currently in Europe. However, with his father dying, it's likely that Emmett will be returning in Station 19 season 7, even if it's just temporarily to attend his father's funeral and visit his mom. Dixon and Emmett had a complicated relationship, with Dixon never seeming to be able to fully accept his son's sexuality, but if Travis were to share his and Dixon's final words with Emmett, it could bring him some of the peace and healing he's been looking for.
Emmett Could Work With Crisis One & Station 19's Clinic
While Emmett's return in Station 19 season 7 could be a short one to tie up Dixon's story, and maybe even his and Travis's, the expansion of Crisis One and the Dean Miller Memorial Clinic could see Emmett working at the station in a different capacity. Emmett was never fully interested in being a firefighter, and only took on the job because of his dad's history as fire chief. When he finally came out to Dixon and quit, he turned his focus to doing contract tracing at Grey Sloan Memorial Hospital, showing his interest in the healthcare field, which could make him a great fit at the station's clinic.
In addition to this, Emmett also became a civilian assistant with the Crisis One program. Station 19 season 6's mental health focus made Crisis One a much bigger story, which will likely only continue in season 7 now that Dixon's gone, Osman is mayor, and Andy is captain. Emmett returning in Station 19 season 7 and working alongside Vic to build and grow Crisis One would help further an important storyline and would be a fitting return for his character.