Hanako Greensmith, Miranda Rae Mayo, and Daniel Kyri Went Out Dancing: See Pics
The Chicago Fire cast is tight both on-screen and off. Want proof? Look no further than to the fun night on the town Hanako Greensmith (Violet), Miranda Rae Mayo (Stella), and Daniel Kyri (Ritter) just had.
Greensmith took to Instagram and shared photos from the event they attended (see here). From the looks of things, it looks like a wedding. "Angels all around 🥹😇 ily," Greensmith captioned the carousel, which included a snap of herself, Mayo, and Kyri, plus an incredible photo of Kyri dancing. If we know Greensmith and Mayo at all, we're sure they got on the dance floor, too.
The fun times off-screen are certainly a foil to the tough times their Chicago Fire characters are experiencing on-screen. Violet is still very much grieving the sudden loss of Hawkins (Jimmy Nicholas). Meanwhile, Stella is currently without Severide (Taylor Kinney), as he's out of town learning more about arson investigation—a passion topic of his.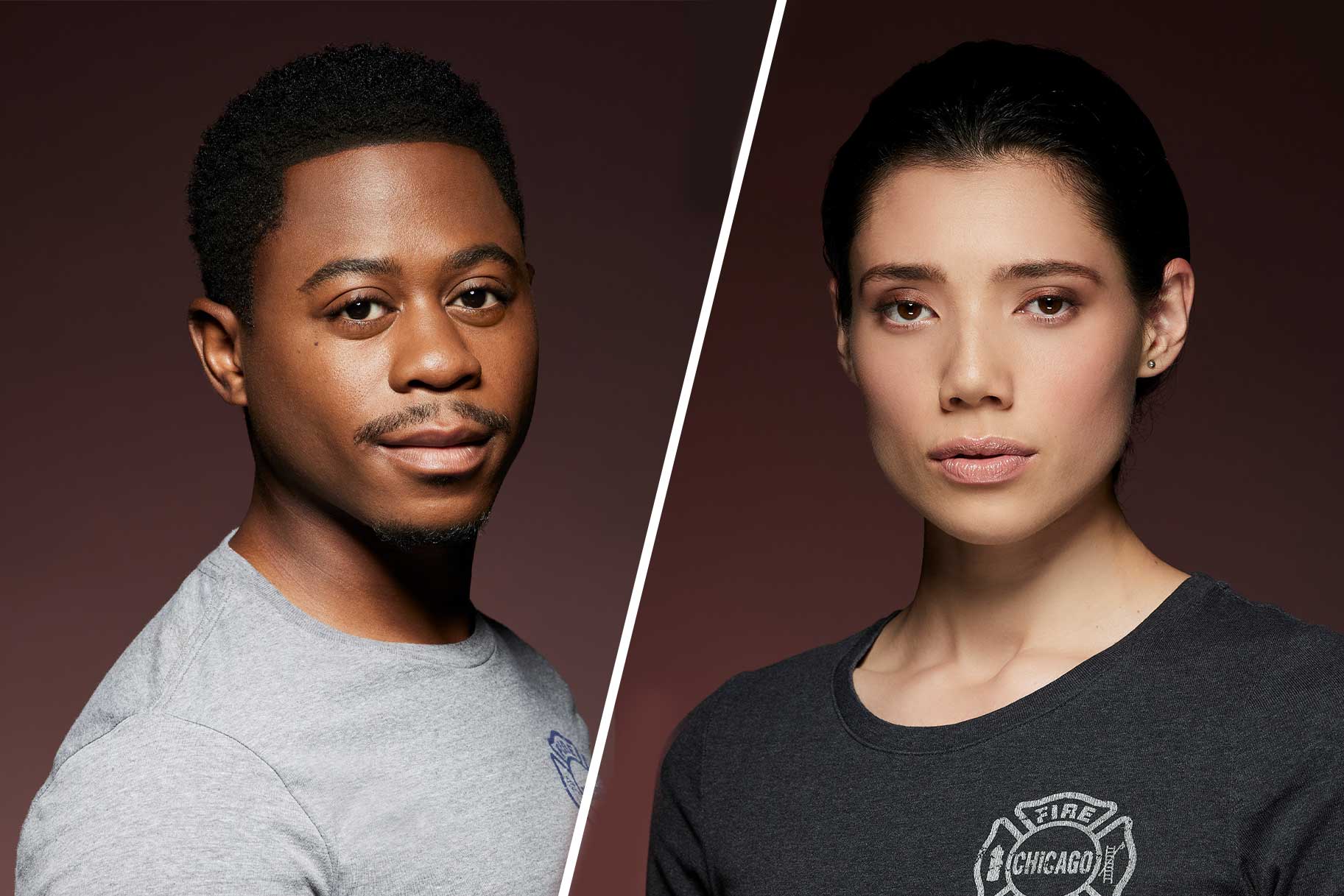 Speaking of relationships: It appears Gallo (Alberto Rosende) still has feelings for Violet, which he made clear in a recent episode—though nothing will happen between them any time soon, Rosende says.
"I know that after the episode we got with Ritter and Gallo being confronted by Violet, Violet shakes them a little bit and says, 'I need you guys to be normal'—I think we're gonna see more of that," Rosende said in an interview with NBC Insider. "…I think we're gonna see the friendship between us three amigos get a little stronger. Romantically, I don't think Gallo even has that door open anymore right now because of everything Violet's gone through. Remember, Gallo knew Evan Hawkins, as well. So there's this hole there that wasn't there before. I think they're aware of that [loss] and know [healing's] gonna have to continue; it's a process to work through together. But I think it's also making us as friends stronger. They'll continue to be there for each other. For sure."