Demond Wilson is an actor, best known for "Sanford and Son," "Me and the Kid" and "The New Odd Couple." Since he was ordained as an interdenominational preacher in 1985, Wilson has been on the gospel circui.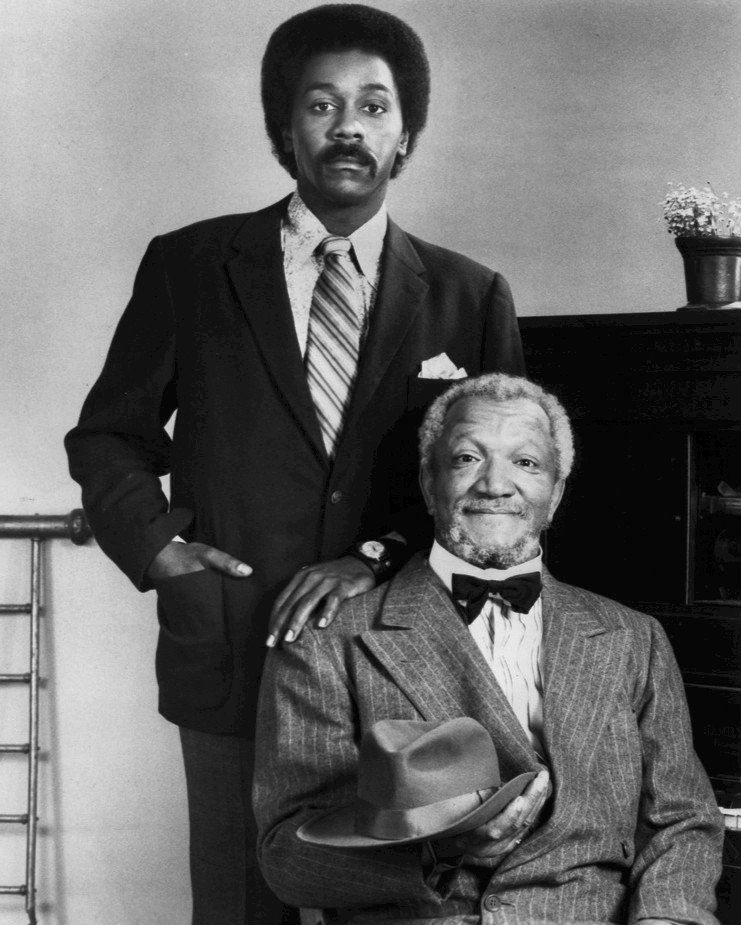 Demond Wilson (left) (as Lamont Sanford) with Redd Foxx (bottom right) (as Fred Sanford) in 1972. I Image: Wikimedia Commons.
When he appears at large auditoriums, his entourage includes a secretary, two bodyguards, another evangelist, a five-piece band, and as many as eight singers. These days, he has preached to as many as 6,000 people. Wilson said:
"It looks like Ringling Bros, when we come to a place."
PERSONAL LIFE
Wilson was born on October 13, 1946, in Valdosta, Georgia, as Grady Demond Wilson. He has been married to Cicely Loise Johnston since May 3, 1974. They have six children together and three grandchildren.
Wilson grew up in New York City, where he studied tap dance and ballet. He made his Broadway debut when he was barely 4 years old, and danced at Harlem's famed Apollo Theater at 12. The former actor was raised as a Catholic as an altar boy. When he was 14 years old, he seriously considered becoming a priest.
When he was at his high in his Hollywood career, Wilson was making around $40,000 a week. Unfortunately, next to that he also had a $1,000-a-week cocaine habit and a rocky marriage. In May 1982 Wilson said he experienced his spiritual epiphany.
In the midst of all he had, Wilson felt totally alone. "Lord Jesus," he prayed, "if you put my family back together if you give me my mind back, I'll turn it around." Over the next six months following that episode, Wilson became obsessed with his newfound beliefs, the Bible, and ministerial counseling. Soon he became an evangelist.
PEACEFUL LIFE
The former actor and also the current writer became a minister of religion in 1983. He has also appeared in some commercials and is the founder of Restoration House of America, a center near Lynchburg, Virginia, that helps rehabilitate prison inmates since 1994.
Today, he says he has repaired the damage his acting career and extramarital affairs did to his marriage to Cicely Johnston. They have been married for 47 years, and they live peacefully ever since Demond changed his life.
Wilson says many people find it weird that he gave up acting good life to become an itinerant evangelist, but not for him. He has confessed that he was thinking about becoming a minister since the third year of "Sanford and Son."