Chicago Fire season 11: Will Taylor Kinney return as Kelly Severide?
It's hard to believe that Chicago Fire can work without the lieutenants, but Jesse Spencer left in season 10. Now we're worried about Taylor Kinney.
If you'd have asked us if Chicago Fire would work without both Casey and Severide around, we'd have told you "not at all." Then in the 200th episode of the series, Jesse Spencer left the series. Unsurprisingly, now we're worried if another OG character is going to leave.
Is it possible that Taylor Kinney will leave Chicago Fire in season 11? Will we have to say goodbye to Kelly Severide? We take a look at the chances of something like that happening?
Is Severide leaving Chicago Fire?
As of right now, there are no signs that we're losing another OG lieutenant. Kinney has shown no signs that he is done with the show. Of course, Spencer hadn't publically showed signs at the start of season 10, but then we got his exit five episodes into the season.
There isn't a milestone episode coming in season 11 for this to happen again. Plus, it would be pretty mean to have another big exit already, especially without some warning.
Kinney is currently filming the new season, though. He's even shared his excitement for things to come, furthering the idea that he's not planning on a surprise exit during the season. There is a lot to come for Severide, especially as a married man.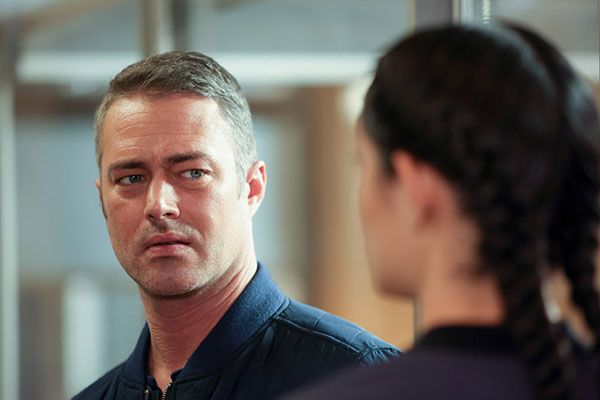 We've seen Severide come a long way throughout the series. At the beginning, he was viewed as more of a womanizer than anything else. It wasn't that he was disrespectful toward women, but he just wasn't ready to settle down. That started to change the older he got, especially once he met Stella Kidd. We've seen the two of them go through some ups and downs, and Severide even got cold feet at one point. He was a child of divorced parents. That was going to bring some trauma and fear.
Yet, by the end of season 11, Kidd and Severide tied the knot. It's time to see Severide as a married man. Will that change anything for the two of them when they work together? Will it change the way Severide looks at life? And when is the children conversation going to come up? It doesn't need to lead to them trying for a kid, but just the conversation would be good.