Chicago Fire Season 11 Is Making Severide's Absence Unnecessarily Worse
Kelly Severide's absence has a massive impact on Chicago Fire season 11's storytelling, but the show makes this problem unnecessarily worse.
While Kelly Severide's absence has big ramifications upon Chicago Fire season 11's storytelling, the show is making his temporary exit more complicated than necessary. Taylor Kinney has been a regular fixture at Firehouse 51 since the One Chicago series started. When news broke that the actor was going on a leave of absence from Chicago Fire, therefore, significant consequences for season 11 were inevitable. Chicago Fire found a way to abruptly write Severide out of the series, but the way it handles what comes after makes the situation unnecessarily worse.
It is no secret that while Chicago Fire is an ensemble show, Kinney's Severide is widely regarded as its true protagonist – much more so since fellow original cast member Jesse Spencer left as Matt Casey. NBC elected to bring back Casey for a purported temporary stint in Firehouse 51 to fill the narrative void Squad 3's lieutenant left. While it is understandable that One Chicago is covering its bases when it comes to Severide's unexpected Chicago Fire exit, it also seems like the show is making his absence a much bigger deal than it should be.
Chicago Fire Needs To Stop Harping On Severide's Absence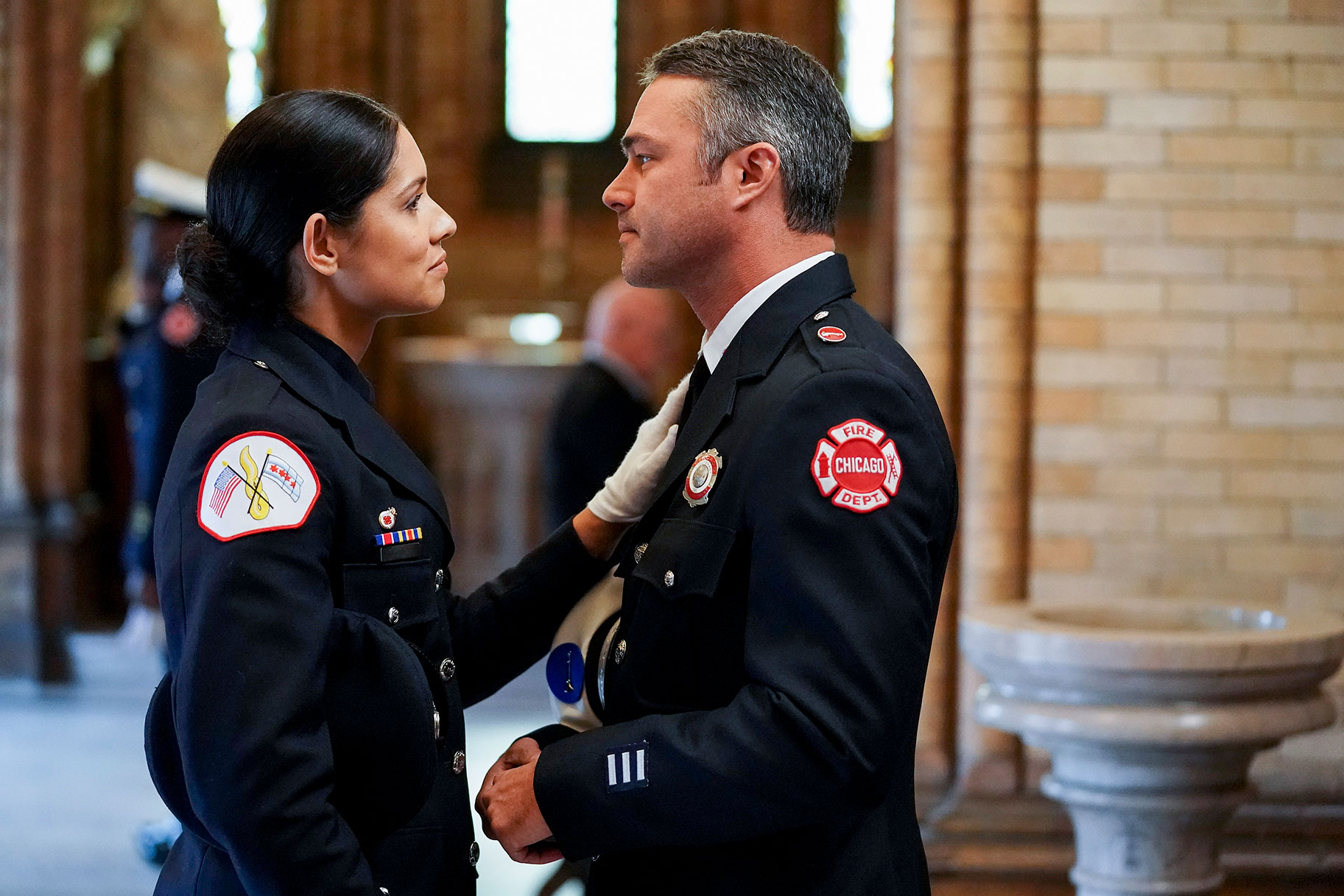 Severide's Chicago Fire absence is explained by a last-minute OFI training camp opportunity he decided to take advantage of. Considering the character's fire cop capabilities and the working relationship he has fostered with OFI, it makes sense that he would be interested in this invitation. For some reason, however, Chicago Fire is trying to create more drama surrounding the matter by continuously referencing it in every episode. In "Acting Up," Stella Kidd reveals she is worried there could be something more to Severide's decision than just wanting to broaden his professional portfolio. The episode prior, the Chicago Fire gang discussed Severide's "opportunity of a lifetime."
Mentions of Severide's absence are almost becoming an episodic occurrence in Chicago Fire season 11. If Kinney's Chicago Fire exit is temporary, Chicago Fire need not delve too deep into this narrative. Otherwise, One Chicago is just creating storytelling issues that could have been totally avoided. Additionally, regularly bringing up Severide's furlough distracts from Chicago Fire's current storytelling. In the aforementioned Kidd scene, the girls were talking about Wendy Seager and Sam Carver's fling, which is a new development in the show, but instead of discussing this further, the conversation needlessly shifted to Severide.
Is Chicago Fire Preparing For Severide's Permanent Exit?
There is no timeline with regard to when Taylor Kinney may come back to Chicago Fire, although the series has made clear that it will be a while before Severide returns. Between Kidd's worries of a deeper motivation behind Severide's departure and the lack of clarity surrounding Kinney's leave of absence, it is possible that Chicago Fire is setting up Severide's permanent exit. It is difficult to imagine the One Chicago franchise without Kinney, but the OFI explanation is arguably the easiest way to write Severide out considering his ties to the office, not to mention his penchant for arson investigation.