Chicago Fire Fans Pained to See Stellaride in Shambles
A large portion of the audience seems to think that the most beloved pairing is pretty much done now, and the fans are not happy with the writers' decision-making.
Stellaride (the unofficial name for Stella Kidd and Kelly Severide's couple) is adored by the Chicago Fire audience.
There's nothing new here: when two of the most charismatic and beloved characters get together, fans are always happy — and let's admit, Stella and Kelly do work really well together.
But as many fans fear, we may need to start referring to this couple in the past tense. The most recent episode revealed what can easily become a huge crack in Kidd and Severide's relationship.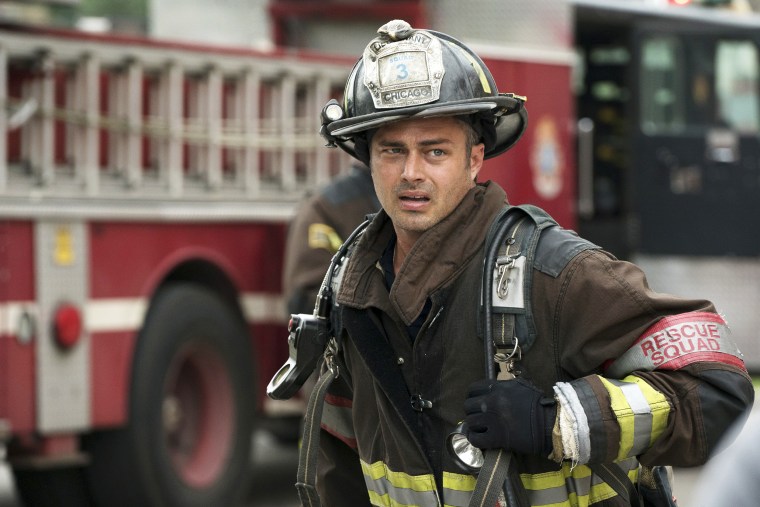 Apart from the man himself, Casey's long-anticipated appearance in the series brought some scary news about Kelly Severide: apparently, he was already off from his training in Alabama, and he didn't even notify Stella.
Instead of contacting his wife, Kelly went off for some secret investigation, and no one even knows where it took him.
If it weren't for Casey, Kidd wouldn't have even learned that her husband changed his plans and potentially left for some risky case.
Needless to say, Stella was incredibly frustrated with this news. In the season's finale, she makes more than one remark where she compares Severide with his estranged father Benny who left him when he was a young kid.
Kidd is afraid that her husband took after Benny and is going to leave her the same way for this new job.
This has many fans seriously concerned. While no one wants to believe that Severide is like his father (there are many comments on how Kelly's a "real man" unlike Benny), this is still a tough situation — especially considering how often Chicago Fire has shown us that it doesn't believe in long-term relationships.
With Taylor Kinney's leave of absence, the entire "secret investigation" thing could mean even more than just a crack in Stellaride.
This could also be a set-up to later tell us that Kelly died on the case — or that he really went Benny-mode on his wife. If you ask us, the latter would be even worse as it would totally ruin Severide for us.
Until we learn what really happened with Kelly and what led him to this decision, we'll be going through some scary times. We hope that there was a good reason for Kelly's behavior and that he'll not lose Stella.
Of course, we're also hoping for Taylor's soon return — otherwise, the writers could turn this situation really ugly.