'Blue Bloods' Fans Will Be So Disappointed Over the Latest Season 13 Episode News
Blue Bloods fans, prepare to make new plans for your Friday nights in the near future. Season 13 of the CBS police drama is well under way, but there will be a delay until new episodes resume.
A representative for the show confirmed that Blue Bloods will not return with new episodes until Friday, March 3. The reason for the delay is not clear. On Friday, February 17, CBS will be re-airing an episode from season 12 called "Firewall." On February 24, the network will air two episodes of Fire Country, a new drama about prisoners on work release helping combat wildfires, in the typical Blue Bloods time slot.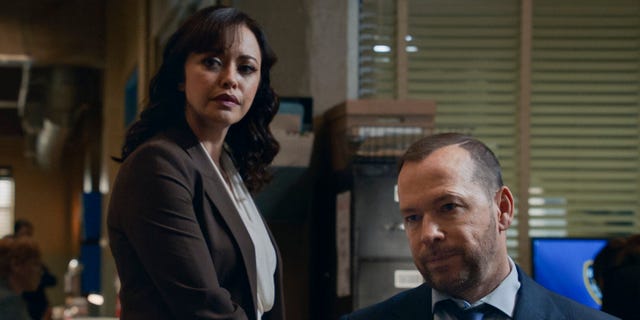 What's more, CBS has not officially renewed Blue Bloods for season 14. Last year, the network did not announce the new season until the end of April, so we don't see that as a cause for concern yet.
Last week's episode, "Past History," ended on an emotional note, with Frank (Tom Selleck) showing home movies to his grandson, Joe (Will Hochman). Fans on Instagram left comments like, "THIS WAS ONE OF THE BEST SEASON 13 EPISODES YET! 🙌🏼" and "What an episode! The ending with Frank and Joe was so real. Great acting and writing." Donnie Wahlberg, who stars as Danny Reagan, wrote, "The brilliance, and elegance, of Tom Selleck."
It's understandable that fans are ready to get back to Blue Bloods after that scene. The show will return on March 3. Until then, catch up on all 13 seasons on Paramount+.