'Blue Bloods': Donnie Wahlberg Convinced Bridget Moynahan to Join the Cast After She Turned It Down
Blue Bloods has been on the air since 2010, earning acclaim from critics and viewers alike. The series follows the exploits of the distinguished Reagan family, a group of Irish-American individuals in New York City who have a storied history in law enforcement.
Blue Bloods features a star-studded cast, including Tom Selleck as the family patriarch Frank Reagan, and Donnie Wahlberg as his son, Danny Reagan. One of the show's primary cast members is Bridget Moynahan as Frank Reagan's only daughter, Erin Reagan.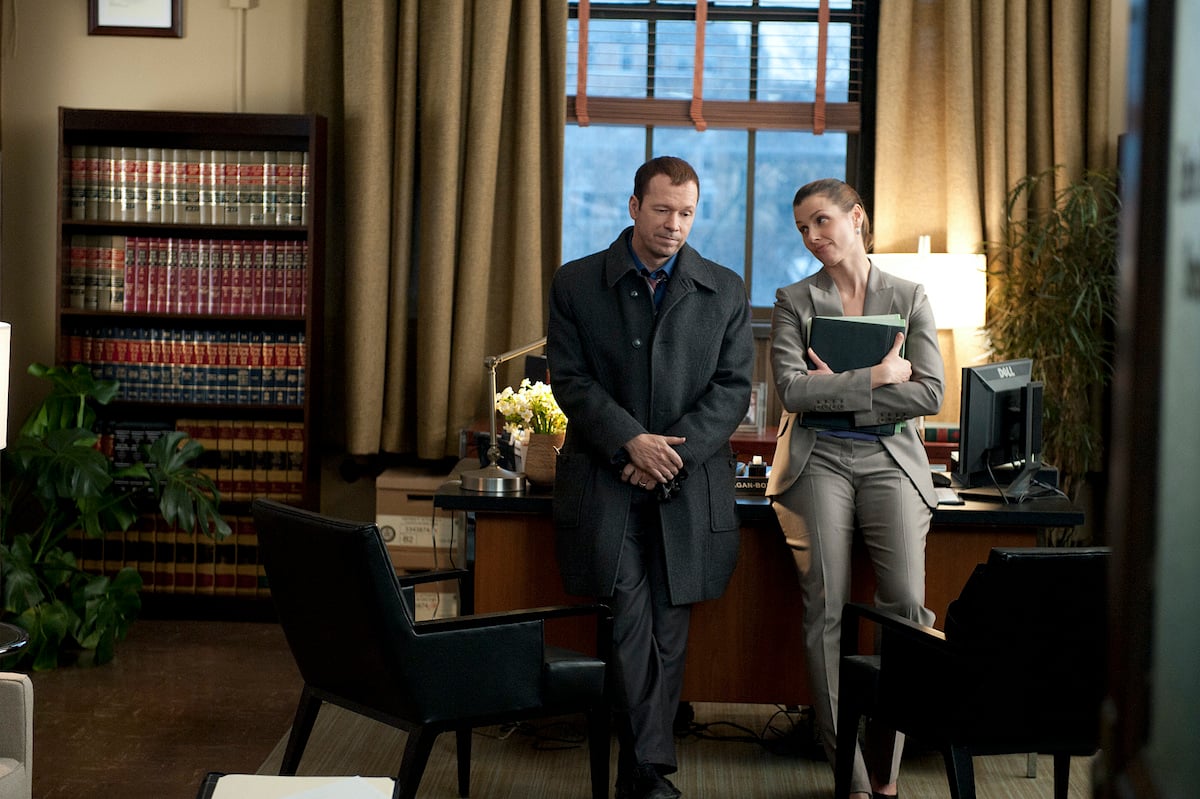 While many fans couldn't imagine the series today with Moynahan's contributions, there was a time when she wasn't sure about accepting the role. In fact, it took coaxing from Wahlberg before the actor agreed to star in Blue Bloods.
What did Donnie Wahlberg say about convincing Bridget Moynahan to join the cast of 'Blue Bloods'?
When Blue Bloods was in pre-production, Wahlberg was essentially chomping at the bit to get started. He was so excited to begin work on the police procedural, in fact, that he reached out to Moynahan to convince her to think twice about the opportunity to star in Blue Bloods.
As he revealed in an interview with Entertainment Tonight, he made Moynahan an "offer she couldn't refuse." "I called Bridget Moynahan, but she said, 'I already turned it down; I'm not going to do it,'" Wahlberg said.
"I begged and pleaded and made her an offer she couldn't refuse. Which was that I would give her all of my paychecks if we weren't able to shoot in New York. So, thank God we shot in New York.
Why did Bridget Moynahan nearly pass on her role in 'Blue Bloods'?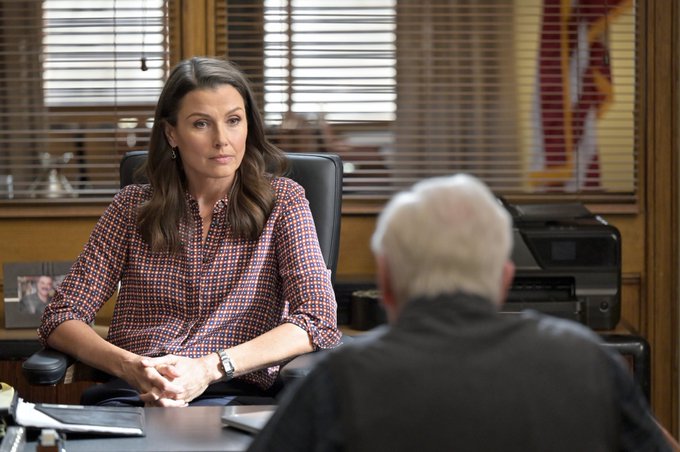 While Wahlberg didn't expand on the reasons why Moynahan had initially decided to pass on Blue Bloods, it seems that the primary reason has to do with her son, John Edward Thomas Moynahan. Reportedly, Moynahan didn't want to spend too much time away from her young son, who was around three years old when Blue Bloods started production.
Ultimately, it was the combination of Wahlberg's coaxing and the promise that the series would shoot in New York City that convinced Moynahan to take on the role. It's a good thing she did because the character of Erin Reagan introduced Moynahan to a whole new audience and generation of fans.
Who does Bridget Moynahan play in 'Blue Bloods'?
As Erin Reagan, Moynahan has made a splash and earned critical acclaim. Erin is a stoic and serious assistant district attorney, frequently weighing in on complex legal situations and offering members of her family advice and guidance. A vital part of the Reagan family, Erin is given warmth and depth thanks to Moynahan's heartfelt portrayal.
For Moynahan, working on the show has become a true family venture. In a 2014 interview with The Aquarian, Moynahan revealed that they all feel as close in real life as they do on the show. "It's so different from being away on location when you're away from your family and away from home," Moynahan said.
"In that situation, the cast tends to spend more time with each other. Here, we all go home to our families after work every day, but when we come back, it's almost like it's an extension of our family life."
She also admitted that their bond happened pretty quickly, noting, "We were kind of introduced to each other right before a family dinner, and we had to jump right into it, and it all seemed to fall into place."