Blue Bloods Cancelled?!? Massive Cast Cuts May Be Necessary to Save the Show
CBS announced that nine of its series had been renewed for the 2023-2024 season, including NCIS, NCIS: Hawaii, 60 Minutes, CSI: Vegas, Survivor, The Amazing Race, Tough as Nails, Lingo and 48 Hours. However, a couple of very popular dramas were missing from the lineup, including Blue Bloods, which left fans wondering if this will be the end for the Reagan family business.
Our sister site, Deadline, is reporting that the series, which stars Tom Selleck and Donnie Wahlberg, is in "active renewal negotiations" with "proposed budget cuts among the points that need to be hammered out." As the site reminded, it's pretty common for broadcast networks to request cuts in its long-running shows' budgets. They are also hearing the cuts for Blue Bloods were "pretty deep." In turn, that would cause a further delay in the decision to move forward.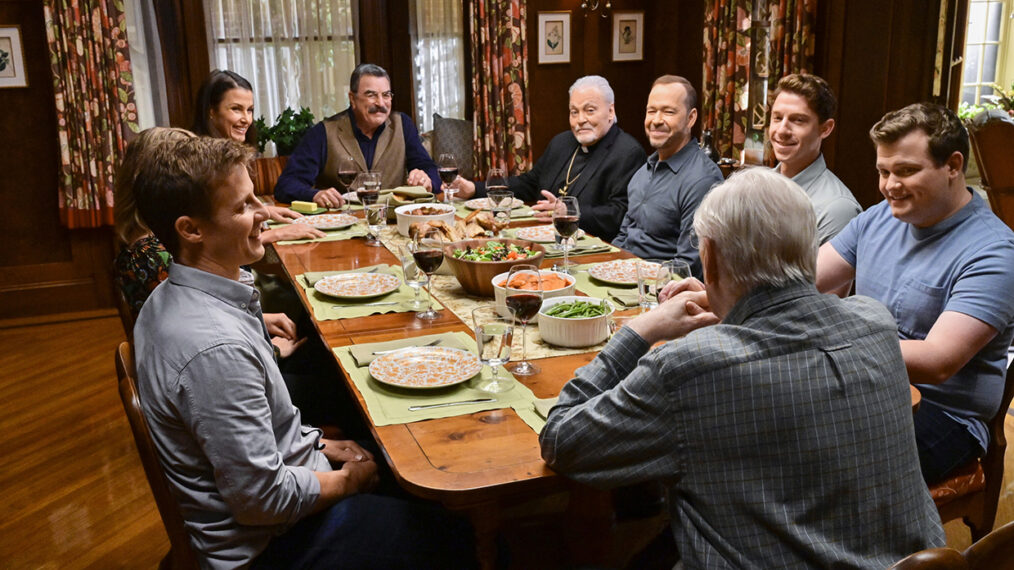 However, the good news is, Deadline is reporting that negotiations are moving in a positive direction. And since the show remains one of the networks top five series, we can only hope that CBS brings it back for Season 14 because really, Friday nights just wouldn't be the same without Blue Bloods in its lineup. Stay tuned!
Speaking of the network's Friday night lineup… Fans are still waiting to hear if S.W.A.T. will be renewed as well, alongside CBS' freshman hit series Fire Country, which was renewed in January.