Andy Cohen shared his thoughts on Jen Shah's recent prison sentencing, as well as teased an upcoming sit-down interview with the Real Housewives of Salt Lake City star.
The Real Housewives are starting off 2023 with a lot of change.
Not only did The Real Housewives of Beverly Hills cast members Lisa Rinna and Diana Jenkins both announce they're leaving the Bravo series, but The Real Housewives of Salt Lake City's Jen Shah was recently sentenced to several years behind bars in her federal fraud case. And Andy Cohen had a lot to say about Jen's looming prison stay on his SiriusXM show Radio Andy on Jan. 9.
Reacting to Jen's sentencing, the Watch What Happens Live host said, "It will be a big loss for the show." Jen was sentenced to six-and-a-half years in prison on Jan. 6 after pleading guilty to conspiracy to commit wire fraud and money laundering charges in July 2022.
And while it's safe to assume this means Jen won't be returning to the reality show any time soon, Andy noted that some Bravo fans haven't fully wrapped their head around the situation.
"People have been saying to me, 'Well, is she on the show or not?'" Andy explained. "I'm like, 'Do you understand that this woman is being sentenced to jail on Jan. 6? They're not gonna give her no time. So, you tell me, is she on the show?'"
But the 54-year-old indicated there's a chance fans may get to see Jen on-screen before she reports to prison on Feb. 17. "I'm hoping to go talk to Jen this weekend," Andy revealed. "I'm hopeful that I can do that, sit down with her in front of some cameras and deliver that to you."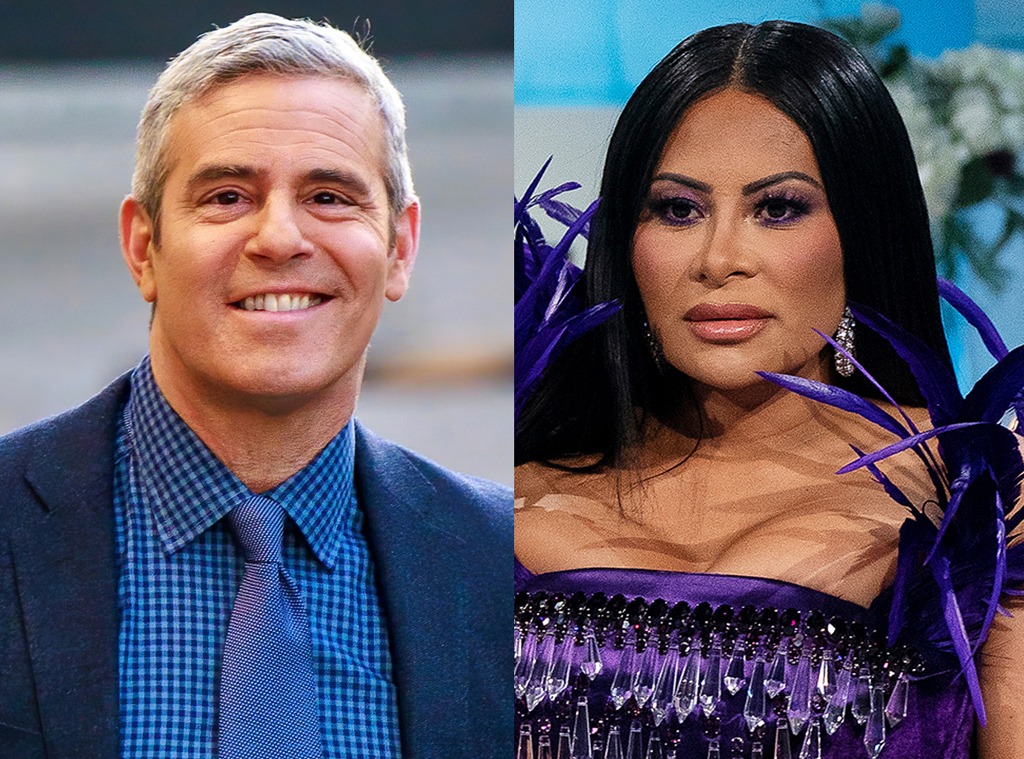 Bravo/Getty Images
Perhaps the filmed interview will be a part of RHOSLC's upcoming season three reunion, which Jen previously confirmed she would not be attending in a Dec. 16 Instagram post.
But despite Jen's sentencing, Andy assured fans that there is still plenty to look forward to on RHOSLC, sharing, "We have excellent casting for next season."
Bravo has yet to announce whether the show's current stars Lisa Barlow, Heather Gay, Meredith Marks and Whitney Rose—as well as friends-of Angie Harrington, Angie Katsanevas and Danna Bui-Negrete—will return for season four.
The Real Housewives of Salt Lake City airs Wednesdays at 8 p.m. on Bravo.